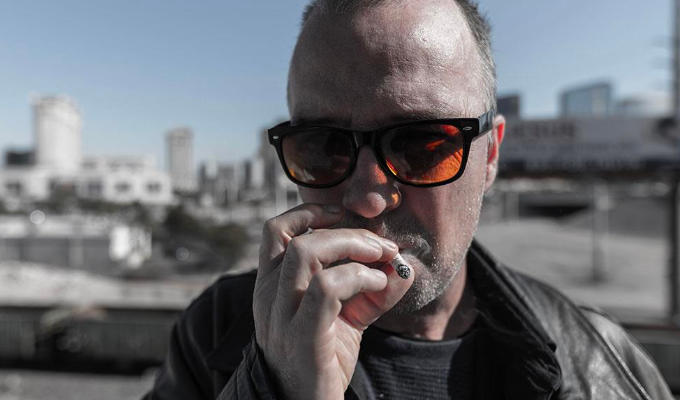 Doug Stanhope
Stanhope says he was living off fraud telemarketing and the kindness of strippers in Las Vegas, when he first ventured onto the stage of an open mic comedy night at a seedy bar called the Escape Lounge II.
When all the strippers left for band guys, Doug traipsed down to Phoenix on the tail of a woman and landed a gig as a house MC at the Comedy Cove, a club as doomed to failure as the relationship. The girl left him nine months later for the lighting guy from Cheap Trick . The club shut down around the same time, but not before Doug had enough contacts to start a life on the road.
In December of 1992, Doug packed his few belongings in a 1981 Dodge Omni and spent the next three years living on the road like a pig, getting drunk, chasing women and spewing "dick jokes" across America like a crop duster until his break at the 1995 San Francisco comedy festival enabled him to move to Los Angeles.
Read More