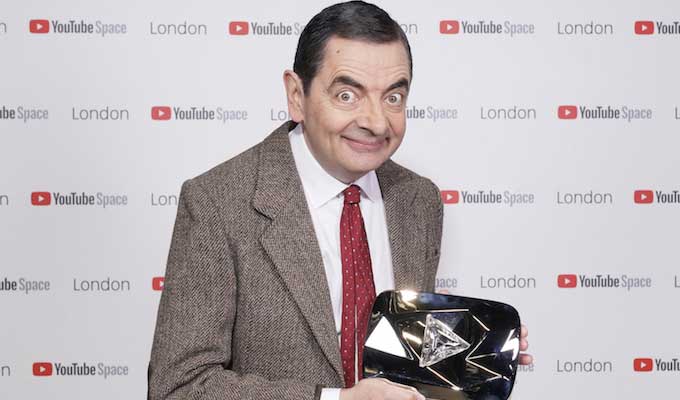 Mr Bean hits 10million YouTube subscribers
The official Mr Bean YouTube channel has passed 10 million subscribers.
Fewer than 100 channels worldwide have hit that figure, among them Ed Sheeran, Zoella and Adele.
The channel started with clips from the original 14 live action episodes, which aired on ITV from 1990 to 1995, and has since added animated sketches too.
Almost 105 million people have watched the most popular clip, set in a hospital.
Ben McOwen Wilson, an executive with the platform, said: 'Mr Bean is a cultural phenomenon and a great example of a British TV icon adapting and expanding for the digital age to reach new audiences through technologies like YouTube.'
A number of videos have been made to mark the award, also featuring YouTube celebrity Colin Furze, an inventor and Stuntman who has 6.7million subscribers.
This one features him presenting a Diamond Play Button – which YouTube awards to those channels that meet the 10 million-subscriber threshold – to Rowan Atkinson in character:
A new animated sketch featuring them both will be released tomorrow, then on Thursday, Furze will release a video showing him creating his own version of Mr Bean's remote-controlled armchair
The third series of Mr Bean's animated adventures are now in production.
Published: 29 Oct 2018
What do you think?