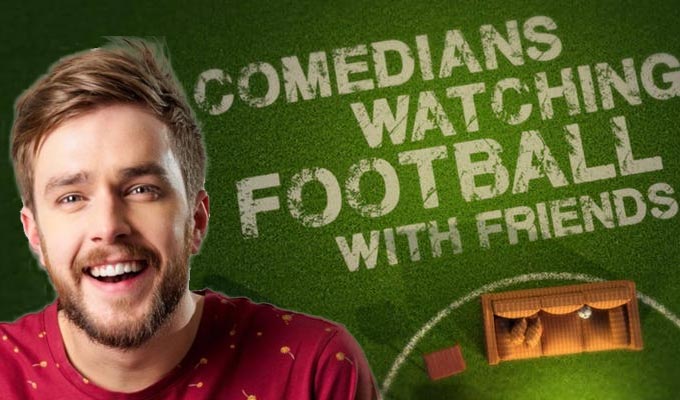 Comedians pilot football show for Sky
Sky is piloting a new show in which comedians give their commentary on Premier League matches.
Iain Stirling, pictured, Matt Forde and Joe Wilkinson are shooting a pilot episode of the show – which has the very literal working title Comedians Watching Football with Friends– next month.
They will be joined by Emily Dean – Frank Skinner's Absolute Radio co-presenter – to watch Chelsea vs Everton and Man City vs Man United live, and offer their own take on the footballing action.
The try-out will not be broadcast, but programme-makes Avalon Television are hoping the show will become a weekly format. Avalon previously made Baddiel and Skinner's Fantasy Football League.
Producers are looking for fans of the four clubs to attend the recording, and encouraging them to show up in the relevant team colours. Over-18s will be given a free beer at the taping, too.
Free tickets to the November 11 taping at Sky's West London studios are available here.
Published: 24 Oct 2018
What do you think?