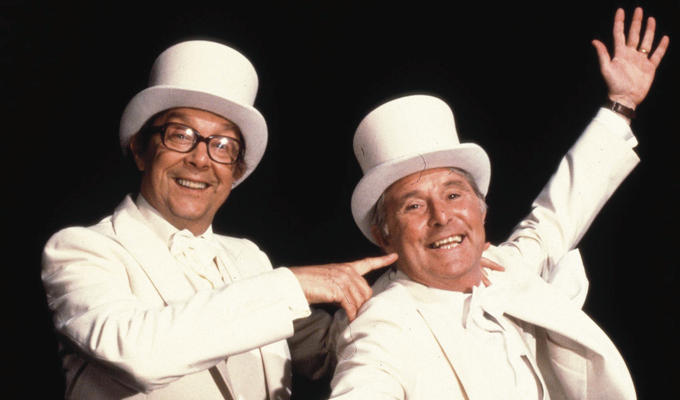 Morecambe and Wise producer Ernest Maxin dies at 95
Veteran comedy producer Ernest Maxin – who helped create some of Morecambe & Wise's most famous sketches – has died at the age of 95.
He also worked alongside Dick Emery, Dave Allen, Les Dawson and Charlie Drake, among many others.
Maxin's son Paul broke the news on Twitter, saying: 'His work with Morecambe & Wise, Charlie Drake, Dick Emery, Dave Allen & Kathy Kirby is a legacy known by many. To me he was Dad. Loving Grandpa and husband too. RIP Dad xxx'
He took over as producer of Eric and Ernie's BBC shows from John Ammonds in 1974, where his biggest contribution was to choreograph the musical numbers, including The Breakfast Sketch – where they prepared a meal to the tune of The Stripper – Singin' in the Rain and South Pacific's There Is Nothing Like A Dame, featuring BBC newsreaders.
Maxin won a Bafta for the 1977 Morecambe and Wise Christmas show, which remains one of the most-watched TV programmes in TV history with an audience of 28million.
He also won and the Golden Rose of Montreux Award for the Charlie Drake 1812 Overture in 1968.
Here is some of his best-remembered work:
Published: 27 Sep 2018
What do you think?