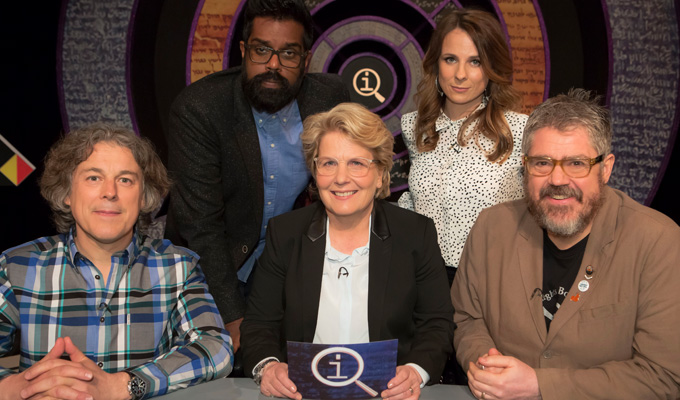 Sandi Toksvig: I'm paid half Stephen Fry's salary to host QI
Sandi Toksvig says she is paid less than half of what Stephen Fry earned for hosting QI.
She made her revelation at the annual conference of the Women's Equality Party, which she co-founded three years ago.
In answer to a question from the audience, the presenter said she believed she got 40 per cent of Fry's pay, putting her on a par with regular panellist Alan Davies
But she added: ''I temper this with the fact I love this show and am the first woman to host such a show.'
Toksvig insisted her personal situation did not affect her party's fight for equal pay, saying: 'I have a nice living and I do very well, So I was much keener to focus on the women in supermarkets'
Party co-founder Catherine Mayer told the Guardian that Toksvig's comment was greeted with a 'huge gasp' from the audience in Kettering.
'She had to answer the question given that the issue of equal pay is at the centre of our party's policy,' she explained.
Fry once claimed he was paid more to host the panel show than the £245,000 Jeremy Paxman received for University Challenge.
Asked whether she would demand the same pay as Fry when she took over QI in 2016, Toksvig told the Radio Times: 'If you are doing the same job it seems a bit absurd if you're not paid the same.'
QI is made by independent production company Talkback for the BBC, so the presenter's salary is not revealed under the Corporation's requirement to be transparent on pay.
Published: 8 Sep 2018
What do you think?