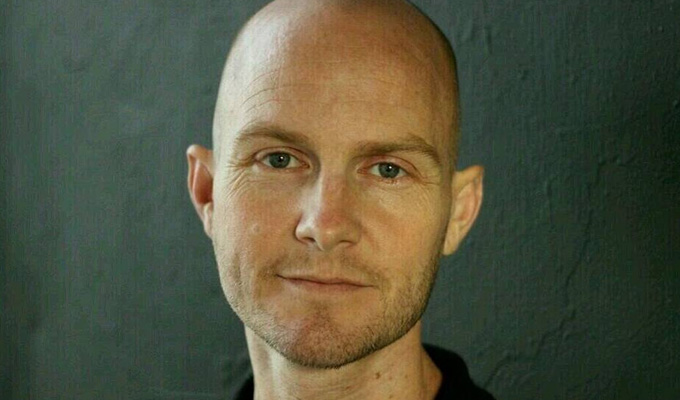 US comic Sean Rouse dies at 43
American comic Sean Rouse, whose sick humour won fans including Doug Stanhope and Jim Norton, has died at the age of 43.
The comic reportedly suffered a stroke followed by a heart attack.
Stanhope broke the news on Twitter. Rouse had often opened for him on tour, and was part of his Unbookables tour.
In a 2015 Time Out interview, Stanhope said Rouse was 'a master craftsman, madly original. Easily top five of my generation. His tsunami routine would make my shortlist of all-time best bits ever written.'
Here is that routine, showcasing his typical bad taste humour:
The Texas-raised comic suffered with rheumatoid arthritis, an affliction which seriously affected his mobility.
The Cap City comedy club in Austin tweeted: 'Sean Rouse deserves a ton of credit for helping to build comedy scenes in Houston, Austin, and so many others. Another painful loss is now on the books. May your dark, twisted, charming and adorable self help build the next comedy scene at your next gig.'
And comic Brody Stevens said: 'Sean Rouse would hang out at the Comedy Store. Before it got crazy popular the past few years, Sean would always be around. Sometimes he'd go up, or just be funny, silly, unassuming & supportive. You could tell he was in physical pain. Respected comedian. He'll be missed.'
Rouse made TV appearances on Dave Attell's Insomniac tour documentary in 2005 and on Down And Dirty with Jim Norton, an HBO stand-up show, in 2008, but he was best known as a live performer.
Norton tweeted last night: 'RIP Sean Rouse. A dark, brilliantly funny comic.'
And fellow comic Laurie Kilmartin added: 'Oh man RIP to comedian Sean Rouse, so so funny, very dark. Did all the dumb gigs that all comedians do, but in chronic pain.'
Matt Kirshen, the British comic now based in the States, recalled an encounter while filming the NBC reality show Last Comic Standing.
The comics were confined to their hotel, with two production staff sitting in the lobby to stop their escape. 'Sean Rouse ordered pizza, then tipped the delivery guy $20 to borrow his uniform, and walked out dressed as him,' Kirshen recalled.
Published: 1 Jul 2018
What do you think?