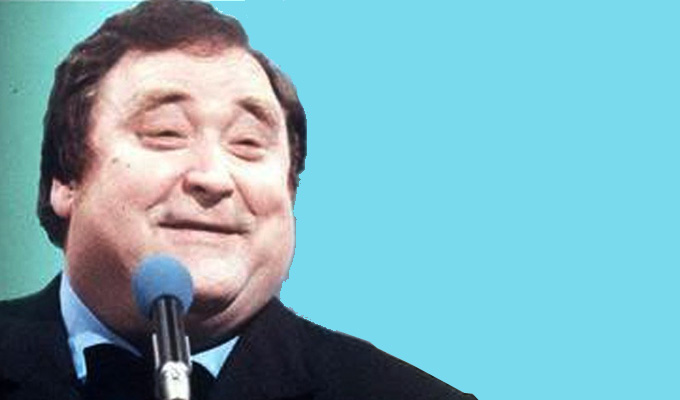 A history of racist British comedians
This week's comedy on demand…
Racist British Comedians
American journalist and humorist Harmon Leon delves into the shadier elements of British comedy's past with the latest episodes of his podcast. Comedy History 101, which he co-hosts with Scott Colonico, has been running for about a year, but now the pair introduce the US audience to our guilty secrets like Roy Chubby Brown, Bernard Manning, and Jim Davidson (who's always denied peddling racist jokes) in the context of Roseanne's dodgy tweet. Listen to all the episodes here here .
As he prepares to return to Edinburgh, Canadian Tom Stade releases his playful, if near-the-knuckle, 2017 show on YouTube for free. It's a gonzo-style storytelling show, as he recounts his global adventures in a way that seems to blur fact and fiction. And, yes, it is pretty sweary:
Iain Stirling: Not Ready To Adult Yet
Ahead of his first his book, Not Ready to Adult Yet, stand-up comic and Love Island voiceover guy Iain Stirling launches this tie-in podcast. The aim is that he meets with friends, fellow comics and even his mum to try to figure out why miillennials are the way they are: self-obsessed, work-shy, mollycoddled, egomaniacs; or just a misunderstood generation with a crippling fear of failure?
The first two episodes feature the YouTubers Spencer Owen aka Spencer FC and Caspar Lee. Listen here. And you can preorder the book here
Can't Cope, Won't Cope
On a similar theme, BBC Three has just started releasing the second series of this Dublin-based comedy-drama on iPlayer with new episodes weekly. Created by Stefanie Preissner, it revolves around two struggling twenty-something misfits negotiatioing adulthood. Watch here

Gossip
Already likened to Desperate Housewives, this new scripted podcast comes from US writer Allison Raskin and revolves around three female friends who meet up each week in a coffee bar to share the latest gossip floating around their not-so-traditional suburban town, Golden Acres. The juicy stories involve infidelity, secret pasts, and murder, but are they true? Hear the first two episodes here
Published: 16 Jun 2018
Recent News
What do you think?