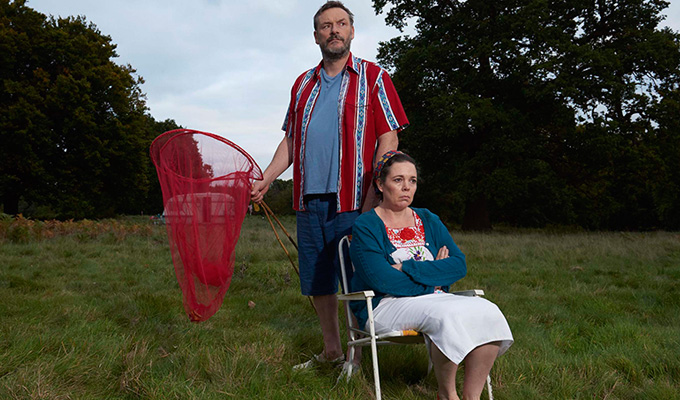 Flowers bloom again
The best of the week's comedy on TV and radio.
Sunday June 10
COSBY: THE WOMEN SPEAK: This is the first time the Sony Crime Channel has ever featured in this weekly round-up, but such is the state of the entertainment industry now justice is finally beng served. Tonight the broadcaster gives Cosby: The Women Speak its Freeview premiere. The programme lays out the case against the shamed comedian, with more than a dozen of Bill Cosby's accusers giving their first-hand accounts of their encounters. 9pm
Monday June 11
FLOWERS: Will Sharpe's critically acclaimed comedy-drama about a family living with mental health issue returns for a second series. And this time the focus is on the bipolar episodes of Amy (Sophia Di Martino), more than her depressive dad Maurice (Julian Barratt). The series, which starts with a double-bill with every other episode of the series stripped across the week at the same time, also stars Olivia Colman and Daniel Rigby. Click here for an interview with Barratt and here for one with Colman. Channel 4, 10pm

Tuesday June 12
LIFE IN PIECES: Another US import that Comedy Central slots in among its Friends reruns returns for a second series. Life In Pieces chronicles the lives of three generations of the Short Family and has generally favourable reviews in the US. Rotten Tomatoes says the sitcom delivers 'funny, offbeat stories even if they're not always relatable'. Comedy Central, 8:30pm
Wednesday June 13
MATT BERRY INTERVIEWS: Matt Berry presents a series of star interviews, starting with Uri Geller. This show was recorded at Geller's home in 1974 just as the self-proclaimed psychic's star was on the rise. The interview is described as' revealing and sometimes surprising interview'. Especially surprising as Berry was only born in 1974… so expect some audio jiggerypokery. Radio 4, 11pm
Published: 10 Jun 2018
What do you think?