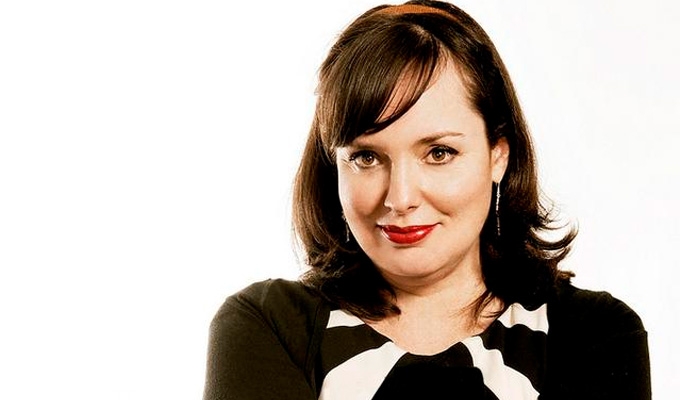 Deborah Frances-White to front female-led topical show
Comedian and Guilty Feminist podcaster Deborah Frances-White is set to front a female-led late-night satirical news show.
A 45-minute pilot of Next Week's News has been commissioned by Channel 4, but it will not be broadcast.
The studio-based show promises irreverent stunts, celebrity guests, politicians, a house band and a smattering of topical talk.
It is being made by Sharon Horgan and Clelia Mountford's production company Merman and will be overseen by a female-led production team.
Frances-White said: 'One of the great joys of The Guilty Feminist podcast has been how much throbbingly vibrant female comedy talent it's been able to bring out into the light. Another is how engaged and activated our audience is. They are as ready to get out and playfully change the world for the better as they are to laugh.
'I couldn't have found a better home than Channel 4 or a better partner than Merman to take this energy to a wider audience and create topical mischief. The world is ready not just to sigh at this week's news but make next week's news better.
'Comedy is a powerful tool. Channel 4 has always been a home but also a rollercoaster. Let's go!'
Syeda Irtizaali, commissioning editor for Entertainment at Channel 4 added: 'Deborah Frances-White really is a voice for our times. Being huge fans of her podcast, we are delighted to have signed her to Channel 4 – absolutely no subject is out of bounds for Deborah.'
Published: 16 May 2018
Recent News
What do you think?