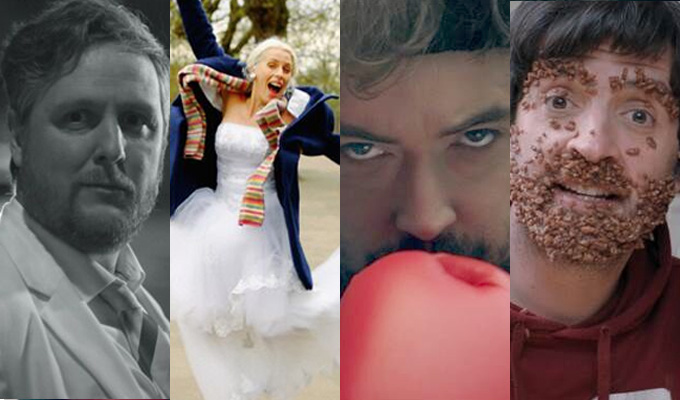 The fantastic four! Comedians shoot BBC Two pilots
Sara Pascoe, Tim Key, Spencer Jones and Nick Helm have created new pilots for the BBC, Chortle can reveal.
The one-off films, which the comics write and star in, will premiere on iPlayer on May 12 and be broadcast on BBC Two at a later date. They are to be broadcast under the New On Two banner, which has aired pilots including Motherland and Johnny Vegas comedy Home From Home in previous years.
In Sara Pascoe vs Monogamy, the comic expands upon a preoccupation of her previous work, opening with the bold statement that she 'doesn't think human beings are meant to be monogamous'.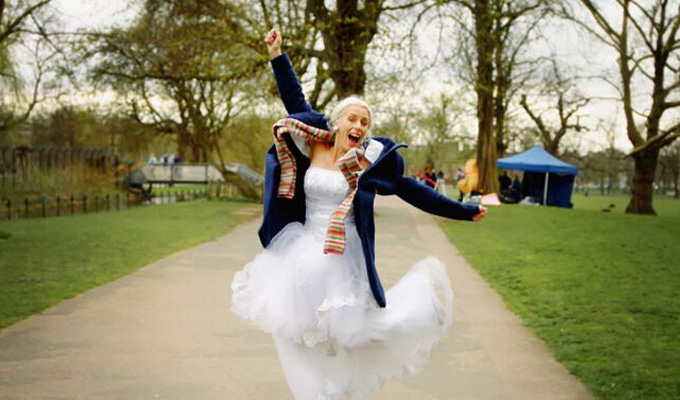 The film uses history, heartache and her mother as she descends into bad best man speeches, Victorian bad sex and sperm wars, and discusses why sleeping around isn't a male prerogative.
Pascoe said: 'I feel so lucky to have been given an opportunity to use animation, actors and Robbie Williams impersonators to develop the kind of thing I talk about in my stand-up shows. I'm really excited for people to see it.'
Shot in London, the film is the first production of Simon Pegg and Nick Frost's Stolen Picture to air, and is directed by the Blaine brothers, Chris and Ben, who previously worked with Pascoe on the 2006 short film Hallo Panda, about a man who has to masturbate a talking bear at a zoo.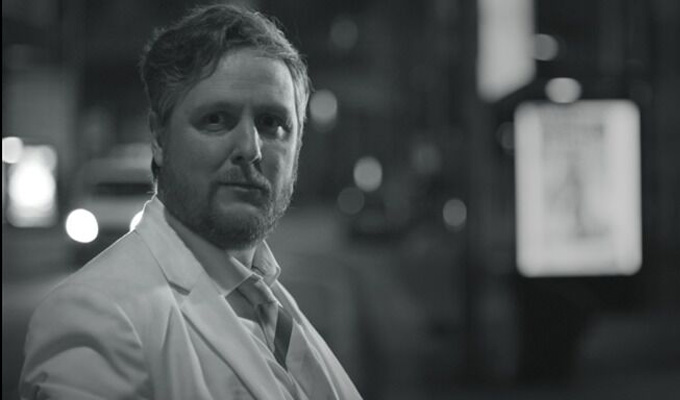 Key's film, Wonderdate, is similarly rooted in his live work. Based on his acclaimed stage show, Megadate, it tells of Key dazzling a girl on a perfect first date then getting his dreams hosed down by reality when steps are retraced. Myriad texts are not reciprocated and his path is riddled with cynics and naysayers, questioning his optimistic take on how the date went.
Co-starring Cradle To Grave's Julie Dray as the object of Key's ardour, Wonderdate is directed by Key's long-time short film collaborator Jay van Tulleken, with whom he also worked on the E4 comedy Gap Year, and is produced by Lydia Hampson, whose credits include Fleabag.
Key said: 'It was nice to film a small slice of something a bit similar to my stage show. Fortunately, Jay was free to direct and Lydia was not averse to producing. And crucially Julie Dray didn't mind spending three days in London to inject the thing with her unique joie de vivre. It's all a learning curve, but I think there's a bit of charm in it.'
The Alan Partridge co-star will be performing Megadate at the Edinburgh Fringe and you can read Chortle's review here.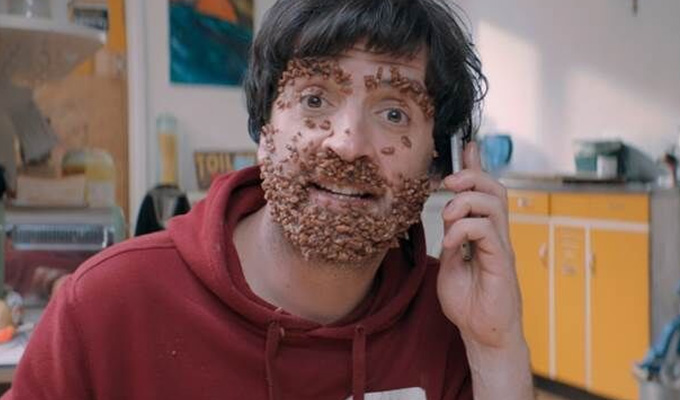 Meanwhile, Jones is channelling his clownish alter-ego The Herbert into The Mind of Herbert Clunkerdunk, which sees the star of the upcoming BBC One sitcom Mister Winner adapting his 2017 Fringe show The Audition into the performance of a man constantly interrupted by his own imagination.
Co-starring Edinburgh Comedy Award best newcomer nominee Lucy Pearman and Jones's Upstart Crow co-star Dominic Coleman, we follow Herbert as he prepares for his big audition, waking up, getting ready, taking a call from his agent and beginning to learn his lines and rehearse.
Jones said: 'I've tried to make something funny with the BBC's money. So a massive thank you to them and I hope more people like it than not. I'll be on Twitter waiting with my family.'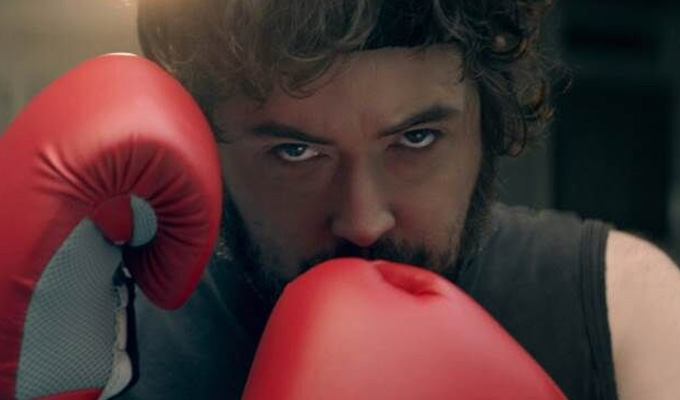 In The Killing Machine, Uncle star Helm plays happy-go-lucky human car crash Sam Miller, who turns up at a boxing gym with a simple dream: to become an unstoppable killer in the ring.
Casualty's Lloyd Everitt plays Donny Day, the down-on-his luck personal trainer tasked with transforming him, while Plebs's Jon Pointing is Aled, who doesn't think he's up to the challenge.
Described as 'a film about boxing, friendship and not letting being shit at something get in the way of following your dreams', the film is partly produced by Helm's production company Fancy Pants, named after his song, I Fancy The Pants Off Of You.
The BBC's controller of comedy commissioning, Shane Allen, said: 'The New On Two comedy strand has been extremely fruitful in spinning off full series for Motherland, The Other One and Famalam.
'It's a vital place to offer established talent full creative freedom and by having no set duration restrictions this year we've assembled four really eclectic and beautifully formed pieces from some of the most vibrant minds working in British comedy today.'
- by Jay Richardson
---
Production credits
---
Sara Pascoe vs Monogamy: Executive producers: Sara Pascoe,Simon Pegg, Nick Frost, and Miles Ketley. Producer: Ali Marlow for Stolen Picture. Directors: Chris and Ben Blaine.
Tim Key's Wonderdate: Executive producers: Jack and Harry Williams. Producer: Lydia Hampson for Two Brothers Pictures. Director: Jay van Tulleken
The Mind of Herbert Clunkerdunk: Executive producers: Ben Cavey for Tiger Aspect Productions. Producer: David Simpson. Director: Jon Riche.
The Killing Machine: Executive producers: Paul Schlesinger for Baby Cow and Nick Helm for Fancy Pants. Producer: Joe Fraser. Director: Jon Riche.
The four films were commissioned by Patrick Holland, controller of BBC Two, and Shane Allen, controller of BBC Comedy commissioning, with BBC Comedy commissioning editor Kate Daughton also acting as executive producer.
Published: 3 May 2018
What do you think?