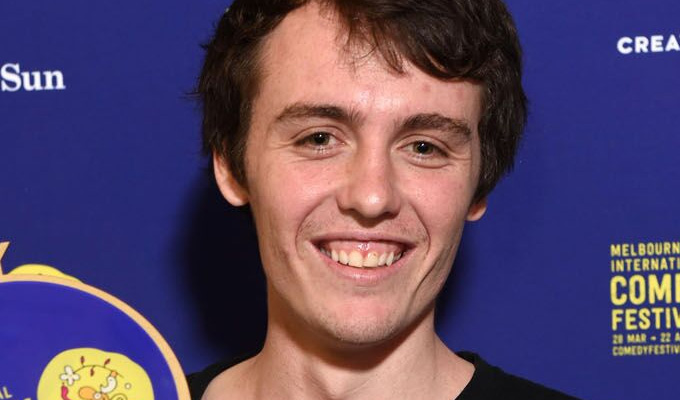 Sam Campbell wins Australia's Barry Award
Oddball comedian Sam Campbell has won the prestigious Barry Award for the best show at the Melbourne International Comedy Festival.
The Sydney-based absurdist was a best newcomer nominee three years ago and won the directors' choice award for his show Zanzoop in 2016.
His show, The Trough (reviewed here), beat fellow nominees Tim Key, Lano & Woodley, Anne Edmonds as her monstrous daytime TV presenter alter-ego Helen Bidou, New Zealand's Rose Matafeo, and American comics Alex Edelman and Natalie Palamides.
Campbell also had a supporting role in Edmonds's show, playing Bidou's put-upon son Connor, and on accepting his award he thanked her for being the 'best comedian in the whole world'
Lano & Woodley, below, won the people's choice award for selling the most tickets with their reunion show Fly, their first together in 12 years.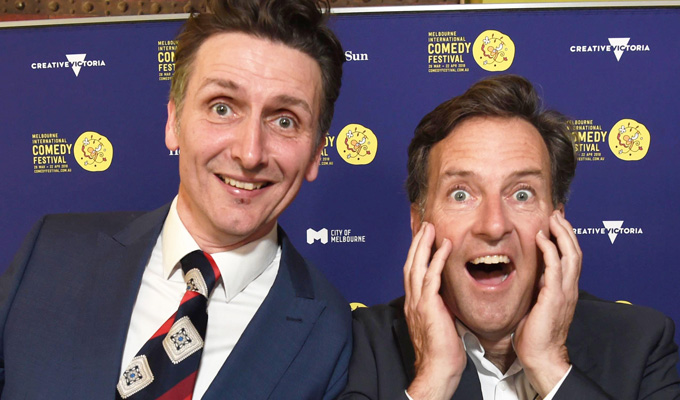 The best newcomer award– which is limited to Australian and New Zealand artists – went to Danielle Walker for her show Bush Rat, about her rural upbringing.
The Golden Gibbo Award for an artistic independent production went to Cam Venn for Charles Horse Lays An Egg, and the directors' choice award went to Michelle Brasier and Laura Frew for Double Denim Adventure Show.
Demi Lardner won the Pinder Prize, which funds her trip to the Edinburgh Fringe, where she will perform at Assembly Festival.
Published: 21 Apr 2018
What do you think?