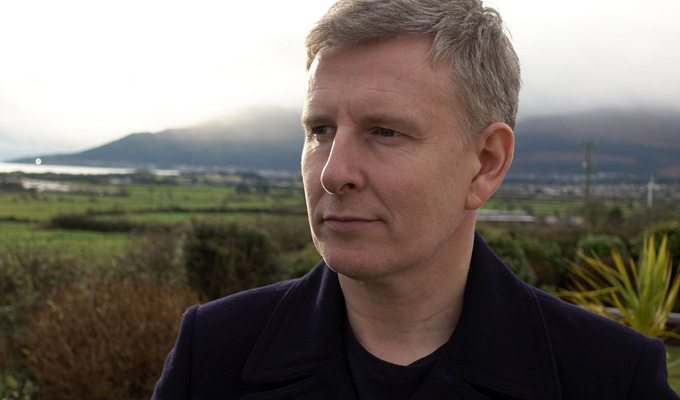 Patrick Kielty on his dad's murder and the peace process
Patrick Kielty has made a BBC One documentary about his father's murder by loyalist paramilitaries – and how he lives with the fact the killers were freed under the Good Friday agreement.
John 'Jack' Kielty was shot dead by the Ulster Freedom Fighters, a paramilitary wing of the Ulster Defence Association, in his home village of Dundrum in County Down on January 25, 1988, when Patrick was just 16. Jack, then 45, had been due to give evidence against a protection racket.
Three men were convicted of the murder and sentenced to spend the rest of their lives in prison. Ten years later, the Good Friday Agreement was signed, freeing them.
On the 20th anniversary of the pact, the comedian has made the documentary My Dad, The Peace Deal and Me to unpick the past, present, and future of the agreement; what it means for ordinary people and what Brexit means for the future.
He also wants to see if he can still make people laugh about life and politics in Northern Ireland.
Kielty says: 'When my dad was killed I honestly believed that peace in Northern Ireland was a pipe dream.
'But the Good Friday Agreement achieved the impossible and largely brought an end to the bloodshed. Even though my dad's killers were released as part of the process, I welcomed the deal as it promised an end to violence once and for all.
'Now 20 years later, I want to re-examine what we signed up for – what its legacy has really been for future generations, and if it can survive the gathering storms.'
He has previously told of how commanders of the terror groups who killed his father have sat in the front row of his comedy gigs, and that he has shaken their hands. 'Do I accept what they've done - no I don't,' he has said. 'Do I accept that times have changed - yes I do.'
My Dad, The Peace Deal and Me will air on BBC One at 9pm on Wednesday April 4.
Published: 23 Mar 2018
What do you think?