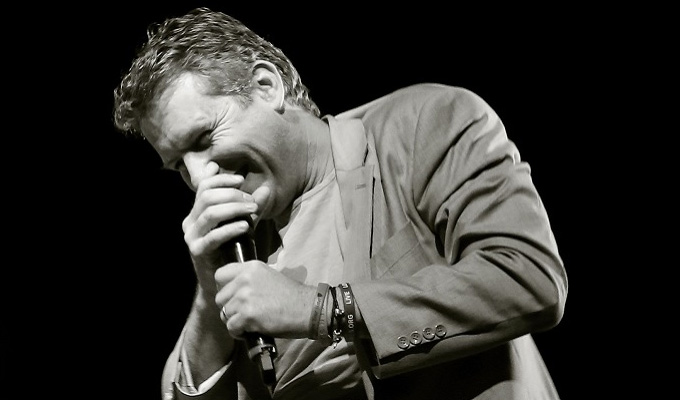 Book deal for Adam Hills
Adam Hills has signed a book deal for his autobiography, Best Foot Forward.
The Last Leg host's memoirs will now be published by Hodder & Stoughton on July 23.
They will cover his career in comedy, from the early days of the Sydney stand-up scene, to hosting his own radio show in Adelaide, to touring the world and eventually landing on British TV.
The publishers say that he will share 'some childhood tales, a few backstage blunders, and encounters some fairly famous faces – from Whoopi Goldberg and Billy Connolly, to the guy that sang The Macarena. No, not that guy, the other guy.'
Hills said: ''Whenever I'd tell my comedy stories to people, they'd say "You should write them down in a book". I'm just so grateful that finally one of those people was a publisher.'
Briony Gowlett, who acquired the rights from Hills' agents Off The Kerb said: 'The joy of Adam is that he is never nasty, mean-spirited or shocking for effect, but instead it's his gift for taking on subjects that are notoriously hard to tackle – and somehow making them funny – that has endeared him to audiences. We're delighted to be publishing his first book.'
The book will be priced £20 in hardback and is available for preorder here.
Published: 22 Mar 2018
What do you think?