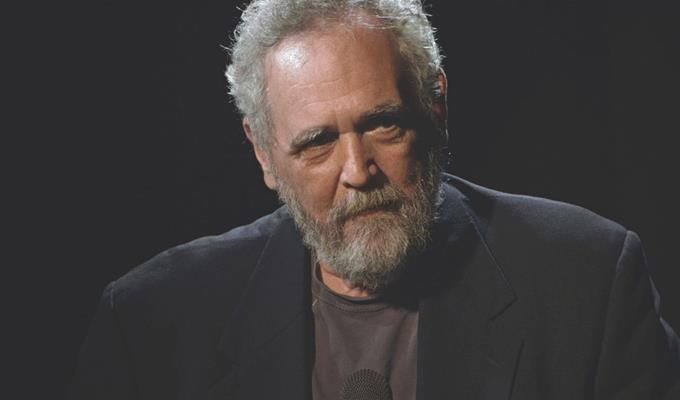 Barry Crimmins dies at 64
Pioneering American comedian Barry Crimmins has died at the age of 64.
The news comes exactly a month since the comic, and tireless activist, revealed a cancer diagnosis.
His wife Helen – who is battling stage four non-Hodgkins lymphoma herself – posted the news on Twitter, saying 'Helen here with sad news...Barry passed peacefully yesterday with Bobcat and I. He would want everyone to know that he cared deeply about mankind and wants you to carry on the good fight. Peace.'
Bobcat is Bobcat Goldthwaite, the former Police Academy star turned film director who made the 2015 award-winning documentary movie Call Me Lucky, about Crimmins' life, which is now available on Netflix.
Crimmins was one of the key players in the Boston comedy scene of the 1980s – which helped start the careers of a generation of comedians including Stephen Wright, Denis Leary and Bobcat Goldthwait – where he was known for his outspoken politics.
In the 1990s, he revealed in during his stand-up set one night that he had been raped as a child. He began to campaign on behalf of fellow victims, m during which he discovered chat rooms for paedophiles on AOL.
The company refused to take down the rooms and he took his fight all the way to a Senate committee, successfully forcing them to shut down the forums.
Among those paying tribute were director Judd Apatow, who tweeted: 'Barry Crimmins was a compassionate, hilarious man who touched so many lives. He gave so much of himself to help other people. I hope his life inspires others to follow his example. And he was hilarious. We love you Barry
Stand-up Glenn Wool added: 'Barry Crimmins was the comics comic that civilians found funny too. And round about now he's in a heated argument with St Peter at the pearly gates demanding to be excommunicated. because on every level, he fought the good fight.'
And comic Hari Kondabolu said: 'This one hurts a lot. Barry Crimmins was a good man with a huge heart who sacrificed a great deal to make the world better. RIP Barry. It was an honor to meet you & I will cherish every kind word you said to me.'
• Barry Crimmins recalls his comedy favourites for Chortle in 2016.
Published: 1 Mar 2018
What do you think?