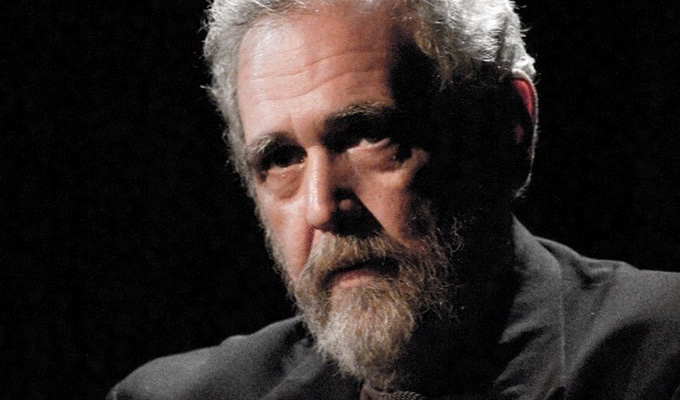 'He was the Hendrix of comedy'
I do not rate these geniuses in any particular order. It is sufficiently disrespectful that I rate them at all. I only speak of deceased influences because it would be wrong to praise people while they can enjoy it.
Mark Twain
He had me from the moment I read  his essay Advice To You:,  'Always obey your parents, when they are present.'  Then I read Fenimore Cooper's Literary Offenses. As a native of upstate New York, I was crammed with a full dose of Cooper's turgid prose about woodsmen and Indians and snapping twigs. I got in trouble at the school library for laughing out loud at Twain's revenge upon one of my nation's most overrated authors.
Eventually I got to the grittier stuff:  King Leopold's Soliloquy, As Regards Patriotism, The War Prayer and so on. No matter how heavy the subject, its message was smuggled in wit. He has influenced my life and work more than everyone else combined. I live not far from his gravesite in Elmira, NY and stop by and tidy it up now and then. It's the least I can do for someone who gave so much to me and the world.
Kurt Vonnegut
He was older than most of the reactionary jingoist nincompoops who tried to indoctrinate me. He provided me with one refutation after the next of the pap I was force-fed throughout childhood.
Brilliant, miserable, kind and impatient – he overcame his spiritual fatigue to excavate the mountains of horseshit my militaristic, sexually-repressed, over-marketed, bloodthirsty, environmentally-lethal nation somehow believes makes it morally superior.
Late in Mr Vonnegut's life I got to know him a bit and we spoke of our common love for Twain. He loved a joke of mine that requires translation in England: Only in America would they teach children that socialism is bad… in public school. (Over here public school is where working class children are sent to recite The Pledge of Allegiance each morning.)
The last interview I heard him do was with a very nice woman on Canadian radio. Try as she might, Vonnegut would not let her compliment him. She bravely made it through the entire discussion, ending with one last flourish of praise to which the great author replied: 'Go jump in a lake.' That was the last thing I heard him say while he was still alive.
W.C. Fields
An underrated Hall of Fame comic. He had the guts to distract you from his best lines by delivering them while doing amazing pieces of physical business. To this day I still discover new and great jokes in any Fields film regardless of how many times I've seen it. He makes me laugh so hard.
Once when I was extremely ill and close to becoming a deceased comic someone else could discuss, I managed to crawl out of bed and put five Fields films in the DVD player. Before I finished the second one I knew I'd live through that particular spate of illness. I was up and around again before I even watched the fifth.
Richard Pryor
He gave so much to a society that had no intention of ever giving him a damned thing. A brilliant impressionist, satirist, actor, teller of brutal truth, shamer of bigots whose very laughter at his undeniably eloquent and hilarious work exposed both their hypocrisy and stupidity. He could make you laugh until you hurt but not as much as he did.
George Carlin
Arguably the greatest standup of all-time. He loved language and it repaid him by doing exactly what he wanted it to do for him. There was nothing better than watching Carlin state, and then make, his case in a thorough yet precise matter.
George was impatient with so many things but he always took the time to craft one masterpiece after the next. He was a natural and would have been one of the greats even if he didn't work so hard honing his genius. His hard work made his act seem effortless and me feel like  the laggard I am.
Bill Hicks
My old friend who was turning stand-up into something amazing and important when he was stolen from us so early. He was the Hendrix of comedy, exploding on the scene, doing the impossible and then leaving us to mourn both his absence and all the remarkable things he would have done that we could have never imagined. I miss him so much.
• Barry Crimmins will be at the Leicester Square Theatre in London for three nights from September 29. (Tickets). Click here for more about him.
Published: 13 Sep 2016
What do you think?