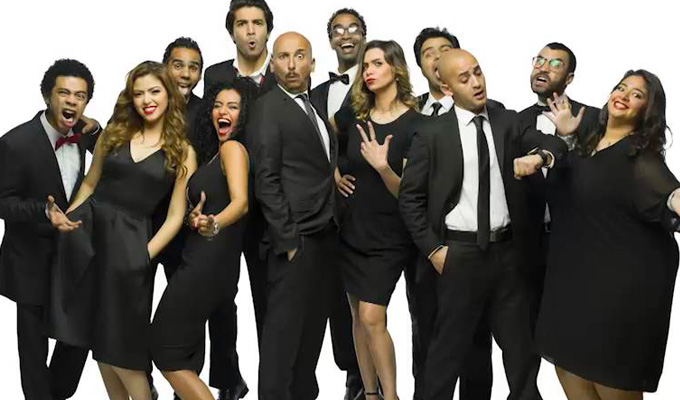 Egypt bans Saturday Night Live
Egyptian authorities have censored the Arabic version of Saturday Night Live because of 'sexual suggestions and phrases'.
The Supreme Council for Media Regulation has suspended broadcast of the show – a franchise based on the US original – from the ON Entertainment channel.
No viewers had complained, but the body decided the programme 'has consistently used words, phrases and sexual references that are not suitable for viewers and contrary to ethical and professional standards'.
The exact words that sparked the issue are not known, but council members Saleh al-Salhi said referred to 'sexual insults that undermine modesty'.
The issue even made its way to Egypt's House of Representatives, with politician Mustafa Bakri claiming the show 'deliberately abused' Egyptian women, portraying them as 'treacherous and distasteful'. He said: 'The Egyptian parliament will not remain silent on insulting Egyptian women.'
SNL Arabia began in 2016, with the fourth season concluding on Saturday night.
None of the stars or producers of the show have spoken about the ban.
But Ossama al-Sheikh, chairman of the broadcaster that owns the ON channel, told the Vito Gate website that the channel will comply with the council's decision.
He distanced himself from SNL, pointing out that his network did not make it, but bought the rights to air it. He added that he shared the 'reservations' of the media council.
The Egyptian regime has increasingly been denying its citizens freedom of expression. Since May last year more than 400 websites – including those of news outlets and human rights organisations – have been blocked in an attempt to suppress reports which contradict the state narrative on the human rights situation in the country.
Last year, the same media council prohibited any sympathetic portrayal of homosexuality, on TV, calling it 'a sickness and disgrace that would be better hidden from view'. Speaking of a 'sinful act', it ruled: 'It is forbidden for homosexuals to appear in any media outlet whether written, audio, or visual, except when they acknowledge the fact that their conduct is inappropriate and repent for it.'
Published: 12 Feb 2018