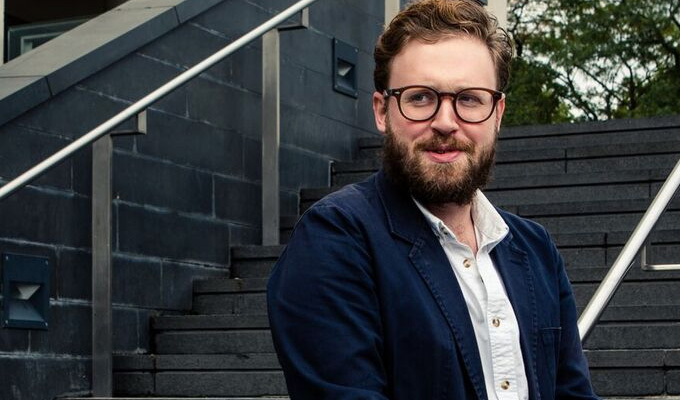 See the besta Leicester
The pick of the week's live comedy.
Monday February 5
LONDON: Hannah Gadsby's brave and moving show Nanette rightly won just about every award going last year, and has just been filmed for a Netflix special. Inspired by the way the same sex marriage debate in Australia revived awful teenage memories of when her native Tasmania resisted the decriminalisation of homosexuality in the 1990s, this is a powerful and deeply personal story. And as Gadsby has announced her withdrawal from the stand-up scene, this month-long run at the Soho Theatre will be the very last chance to see it in the UK. Tickets are sparse, but a few are still available for most nights.
Tuesday February 6
ALDERSHOT: Here comes the pun. Tim Vine embarks on his 2018 tour, called Sunset Milk Idiot because - well, why not? - at the Princes Hall. Click here for all the dates.
BRIGHTON: Jon Richardson presents a mixed bill of comedy at the Theatre Royal, featuring Rob Beckett, Joe Wilkinson, Adam Hills and more to raise money for UK Sepsis Trust. Get tickets here.
Wednesday February 7
LEICESTER: The city's annual comedy festival - England's biggest - kicks off with the first of its 836 events across 69 venues. Tonight's picks are much-tipped newcomer Alasdair Beckett-King (who won the comedian of the year title at this festival last year) playing the Cosy Club at 6.30pm, and toe-tapping leftie rabble-rousers Jonny And The Baptists presenting a 'best of…' at The Cookie at 8pm. Here's Beckett-King at last month's preview show.

Thursday February 8
NOTTINGHAM: He wowed Britain's Got Talent, now Malawian comedian Daliso Chaponda will find out how that translates to ticket sales, as he kicks off his tour at the Glee - a tour that will keep him busy until June. All the dates are here
LONDON: Geoff Norcott, one of the comedy circuit's few Conservative and Brexit-supporting voices, plays the Wimbledon Theatre ahead of a full tour of his latest show, Traditionalism, starting later this month (Dates). Aptly for a small-c conservative, the show is a plea not not abandon traditions in the name of progress.
LEICESTER: Tonight's festival pick is Rob Kemp, who premiered his show mashing up The Evil Dead 2 and the songs of Elvis Presley at this very festival 12 months ago, before it went on to be the toast of the Edinburgh Fringe. You don't have to be fans of either element to enjoy the show, which is on at the Y at 8pm.
Friday February 9
LONDON: Rob Delaney, the US stand-up and star of Channel 4's Catastrophe, headlines Bush Hall, with a fine line-up that includes super-inventive Edinburgh Comedy Award nominee Jordan Brookes, The Mash Report's Nish Kumar, and the funny and lively Felicity Ward.
BIRMINGHAM The comedians' favourite festival, Machynlleth, is hosting a showcase gig at the MAC tonight, featuring local lad done good Joe Lycett, The Mash Report's Rachel Parris, jovial Tom Parry and style icon Mike Bubbins.
LEICESTER: Oh, people of the East Midlands you are spoiled for choice tonight. Maybe Mark Steel's new show Every Little Thing's Gonna Be Alright at Loughborough Town Hall. Or Richard Herring examining middle-aged life in Oh Frig, I'm 50 at the Leicester O2 Academy. Or John Robins's Edinburgh Comedy Award-winning The Darkness of Robins at the Y Theatre; Or Irishman Abroad podcaster Jarlath Regan's tale of kidney donation, Organ Freeman, at the Firebug. Or perennial provocateur Scott Capurro at Peter Pizzaria. Or take a punt on something you've never heard of….
Saturday February 10
LONDON: 'Whimsical virtuoso' James Acaster, always a must-see, headlines at the Union chapel tonight.
LEICESTER: There's some very special character comedy at the comedy festival tonight, thanks to the well-rounded John Kearns and all his petty everyday concerns, in the rather wonderful Don't Worry There Here at Heroes@The Criterion at 7pm.
• Search our full listings for comedy near you using the pull-down menus on the left of this page.
Published: 4 Feb 2018