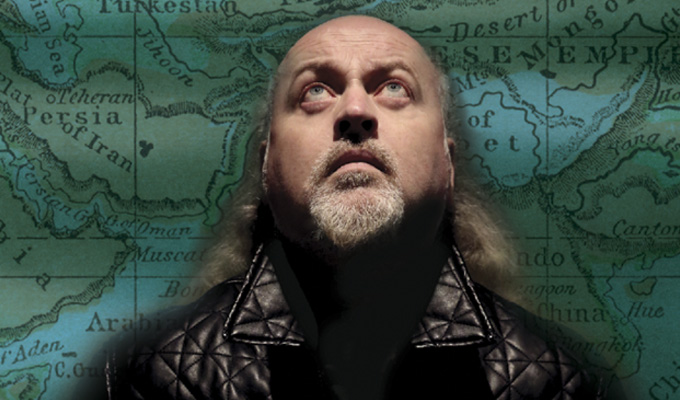 Bill, please!
The best of the week's live comedy.
Sunday January 28
COVENTRY: Former Edinburgh Comedy Award winner John Kearns embarks on a UK tour of his latest show, Don't Worry They're Here, about the mundane but persistent concerns of an unambitious man. Kicking off at the Warwick Arts Centre tonight, the show has the sensibilities of a down-at-heel sitcom such as Steptoe and Son, and is just as funny. Dates and review.
WELLS: The Long Paws comedy club in Somerset always pulls a strong line-up, and tonight's bill at the Little Theatre is no exception, led by two great story tellers – Carl Donnelly and Glenn Wool – and backed by Jenny Collier and the dynamic Jarred Christmas.
NEWCASTLE: A hometown gig for Lauren Pattison, whose show Lady Muck was one of the big debuts last Edinburgh, firmly establishing her as one to watch. She performs at The Stand tonight, before heading down south for a run at the Soho Theatre for the rest of the week..
Monday January 29
COVENTRY:Warwick Arts Centre launches a second tour in two days with Bill Bailey's Larks In Transit, a collection of 'travellers' tales' from his 20 years as a touring comedian. Highlights of the show, which runs across the UK until the summer, include a symphony created from a ringtone, the real story of Old McDonald and a new version of the Stars and Stripes. Dates.
LONDON: US comic Jen Kirkman, who has two Netflix specials under her belt, comes to the Soho Theatre for a week, taking about 'the power of turning 43e, being dumped on Christmas and her contentious relationship with millennial who think she's not "woke" enough.' Trump may also warrant a mention or two.
Wednesday January 31
LONDON: Lou Conran's I Love Lou C is about the trauma of losing a baby… and as such has some very emotional passages. But it can also be very funny, not from making light of the situation but from the peripheral characters she evokes in the telling of her story. She's at the Bill Murray in Islington tonight, then at Norden Farm Centre For The Arts in Maidenhead tomorrow. Review.
COLCHESTER: Mark Thomas begins a tour of his new theatre show, Showtime From The Frontline, about his efforts to set up a comedy club in a refugee camp in Palestine. Also starring in the show are Faisal Abualheja and Alaa Shehada, two aspiring comics who came from that club in Jenin. Tour dates
Thursday February 1
NOTTINGHAM: The tours keep on coming, with Bobby Mair's kicking off at the Glee. The show portrays a man on the edge, whether fuelled by drugs – which he's now quit – or his own demons, venting his spleen and going on flights of fancy. Tour dates
LONDON: Much-tipped double act The Delightful Sausage have a three-night run of their surreal, sometimes shambolic, show Cold Hard Cache at the Soho Theatre from tonight.
Friday February 2
READING: Choose Your Battles is Lucy Porter's 11th solo show, in which she rather embraces her middle-of-the-road ways as the affable peacemaker always able to see all angles. The tour kicks off at South Street Arts Centre tonight. All dates
PRESTATYN: If you want to dedicate a full weekend to comedy, Prestatyn is the place to be. And it's not very often you hear that sentence. But the Pontins holiday camp there is hosting a big line-up including Al Murray, Gary Delaney, Lee Nelson, Daliso Chaponda and more. And you get to stay in a chalet..
Saturday February 3
LONDON: Oddballs assemble! Brian Gittins, Elf Lyons, Evelyn Mok, Luke McQueen and the Relatively Normal Rhys James play The Albany in Great Portland Street.
BRIGHTON: Catastrophe star Rob Delaney had been due to headline a fine line-up gig at the Dome tonight. Yet it's not too shabby that he's been replaced by Daniel Kitson, who'll compere. The uniquely, hilariously dry Tim Key tops the bill and is joined by by the skilled Kiri Pritchard-McLean and entertainingly sarcastic political comedy of Nish Kumar.
• Search our full listings for comedy near you using the pull-down menus on the left of this page.
Published: 28 Jan 2018
What do you think?