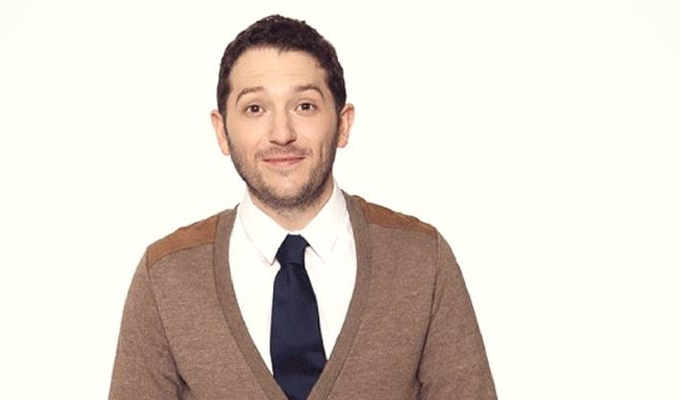 Jon Richardson is the Ultimate Worrier
Jon Richardson is to make a new series for the Dave channel about his 'many, many worries'.
In the eight hour-long episodes, entitled Ultimate Worrier, the comedian will address the things that prey on his mind, such as: Will his wife replace him with a sex robot? Does his phone know more about him than he does? Will he ever make a jacket potato as good as the one he made in May 2009?
Using a mix of film, studio set-pieces and archive, Richardson and guest comedians and experts will rate exactly how valid and severe each worry actually is.
Richardson said: 'I was always worried that my neuroses would hold me back in my career, but now that Dave have commissioned me to worry for a living I can put that one to bed and get on with worrying about how the show will be received.
'I would like to thank Dave Gorman for creating a gap at the network for a northern man with a beard. If I can make something half as good as his Modern Life Is Goodish series I will be delighted.'
Gorman announced last month that he is ending Modern Life Is Goodish after five series because the stress of compiling the shows is too demanding.
UKTV's Iain Coyle, who commissioned Ultimate Worrier from programme-makers Talkback, said: 'I've been concerned for some time about Jon's anxieties. I'm delighted that Talkback and ourselves, are helping him come to terms with a number of his more severe issues. Because laughter is the best medicine, right?'
The show will air on Dave in spring 2018.
It is a number of programmes the broadcaster has announced today, including Judge Romesh, in which Romesh Ranganathan presides over real-life disputes.
Published: 23 Jan 2018
Recent News
What do you think?