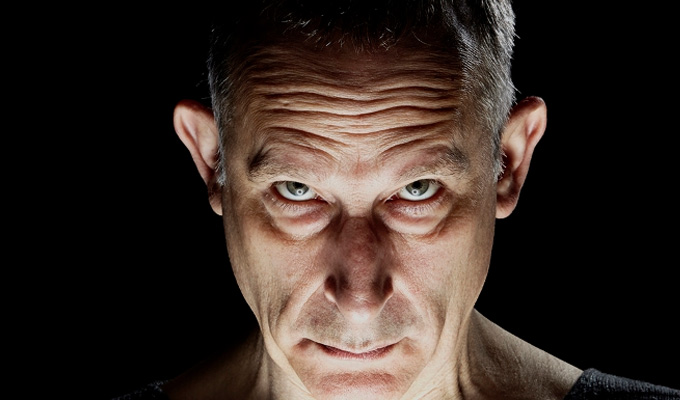 New Radio 4 storytelling show for Nick Revell
Radio 4 has commissioned a new series from stand-up Nick Revell.
The comic will be taping three half-hour episodes of the new storytelling show, entitled BrokenDreanCatcher, in May.
The first two 'surreal and satirical' tales are likely to be based on his last two Edinburgh shows: Gluten Free Jesus and Nick Revell vs Lily, Evil Cat-Queen of Earth Planet and the Laughing Fridge.
In the latter, the comic's cat becomes super-intelligent, and with the help of all his gadgets and smart appliances, becomes a YouTube celebrity. Also, a horde of zombie rodents threatens to take over the world.
In the other, subtitled Easy Steps to Mindfulness, Weight Loss, Eternal Beauty, Spiritual Detox, Untold Riches & Dealing with Disappointment, Revell gets engaged to an impossibly rich New York heiress who opens up the secret world of the one per cent Illuminati – including what happened when Jesus returned to Earth.
Revell is currently working on several options for the third episode, with titles including Vladimir Putin's Bottom is Missing; Central Asia's Most Brutal Dictators and Their Lovely Homes; The Gap Year Drone Operator Who Mistook Her Cheating Boyfriend For A Terrorist Convoy; Clash Of The Hipster Shamans; and The Theme Park at the End of World.
He will be trying out some of the stories at the Leicester Comedy Festival next month, with a gig at Kayal on February 25. It is also a preview for a live show of the same name he'll be taking to Edinburgh in August before touring.
Revell says: 'It lies between stand-up comedy and a solo theatre show. At its core is a tightly-structured surreal and satirical story which also has room for digressions and topical additions
'I'm not yet sure which of the stories will be the central one in the tour show. I have about five for the radio, and only need three.'
Revell started stand-up at the London Comedy Store in 1980, and first appeared on Radio 4 in The Million Pound Radio Show with Andy Hamilton later that decade.
He has written for other comedians, including Roy Hudd, Jasper Carrot, Dave Allen, Paul Merton and Miles Jupp as well as two novels, House of the Spirit Levels and Night of the Toxic Ostrich and a stage play, Love and Other Fairytales.
Radio 4 has also commissioned a new series of Woof: One Man's Search For A Dog Or A Boyfriend from comedian Chris Neill.
Two episodes of the autobiographical show about one gay man's search for romance aired last year, with a supporting cast of Hyder and Alison Steadman.
For the new episodes, to be recorded at The Phoenix pub in Central London in March, Steadman is being replaced by Peep Show's Isy Suttie.
Click here to apply for tickets to the recording.
Published: 19 Jan 2018
Recent News
What do you think?