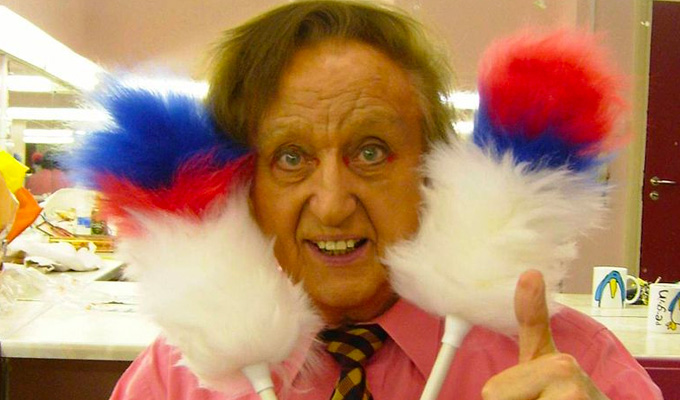 Ken Dodd in hospital with chest infection
Sir Ken Dodd is in ­hospital with a severe chest infection.
The 90-year-old comedian fell ill with the flu last Friday and was reportedly taken to hospital by ambulance after struggling to breathe.
A spokesman for the veteran comedian told The Sun: 'He's had a chest infection and is receiving treatment for that. He's expected to make a recovery.
'He went in for a check on Friday because with everything that has been going around and Ken's age, it's better to be safe than sorry. They are just keeping a close watch on him and making sure all is well.'
Sir Ken's partner Anne, 76, is said to have been by his bedside all week.
Last year he received a knighthood from Prince William recognising more than six decades of comedy and charity work. He is a notorious workaholic who loves to be on stage, with shows often running up to five hours. He continues to gig two or three times a month.
Dodd's show at the Hafren in Powys on Saturday has been postponed until March 2, but his next, at Parr Hall in Warrington on the 27th, is still scheduled to go ahead.
Last year he spoke of his 'show must go on' spirit, saying: 'I've been on stage with pneumonia and a broken ankle, but you don't feel a thing. You're an entertainer. The magic takes over and you become Superman.'
The UK has been hit by a severe strain of Australian flu this winter, which for most people results in a week of illness. However, the virus has been linked to deaths and the elderly are particularly at risk.
• Roy Chubby Brown has cancelled his gig in Radlett, Hertfordshire, tonight because of illness. The 72-year-old has battled throat cancer.
Published: 18 Jan 2018
What do you think?