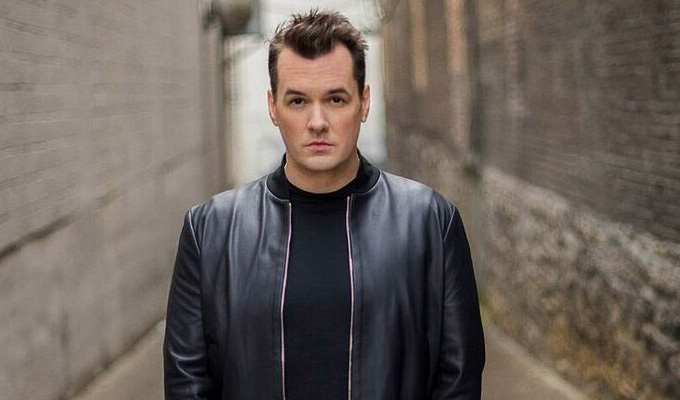 Second series for The Jim Jefferies Show
Jim Jefferies is to make a second series of his late-night show for Comedy Central in the US.
The broadcaster has commissioned another 20 episodes from the Australian comic to launch from March
Comedy Central president Kent Alterman said: 'You'd think I'd stop being surprised at how smart and funny Jim is about everything. I'm just glad we're still giving visas to people from whatever shithole country he comes from.'
The show has been the network's top new show among male viewers aged 18 to 49.
Jefferies, whose brief UK leg of his Unusual Punishment Tour kicks off at the Birmingham Symphony Hall on Thursday, said: 'We have great things planned for this season including field pieces in Europe and Israel that I'm recording right now.
'I have missed being on air during the hiatus but luckily the President hasn't said or done anything stupid worth talking about.'
He added: 'I'm very grateful to Comedy Central for making our relationship more official. Like all my relationships, I look forward to a few more months with Comedy Central before it starts crying outside of a bar at 2am. Or spray paints "liar" on the side of my car.'
Jefferies, who cut his teeth on the UK circuit, tackled such topics as gun control, big game hunting and sexual harassment in the first season,
It launched in June last year with ten episodes, with the network later extended the run for another ten episodes, which concluded in November.
Comedy Central announced the news of the second series at the Television Critics Association winter press tour today.
Published: 15 Jan 2018
What do you think?