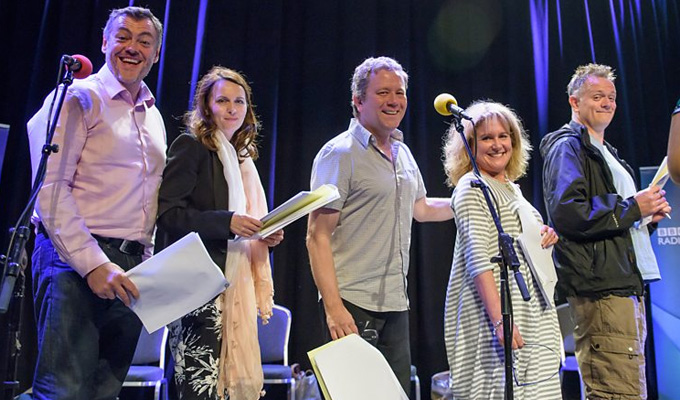 Dead Ringers invaded by aliens
The impressionists of Dead Ringers are to make a special episode, imagining what would happen if aliens visited Earth, landing in Woking.
The one-off promises 'all the satire and all the impressions' of the Radio 4 show 'with a new twist'.
It follows a New Year's edition in which the team envisaged the planet on the brink of nuclear armageddon after Donald Trump pushed the button on his desk.
Jon Culshaw, Jan Ravens, Lewis Macleod, Debra Stephenson and Duncan Wisbey are the mimics on the show.
Woking may seem like an unlikely place for aliens to visit – but it was the same town HG Wells chose for his Martians to land in War Of The Worlds, written when he was living there.
The new episode, entitled The Aliens Have Landed, will be taped in front of a studio audience in London next month. Click here to apply for free tickets to the February 9 recording.
Published: 12 Jan 2018
Recent News
What do you think?