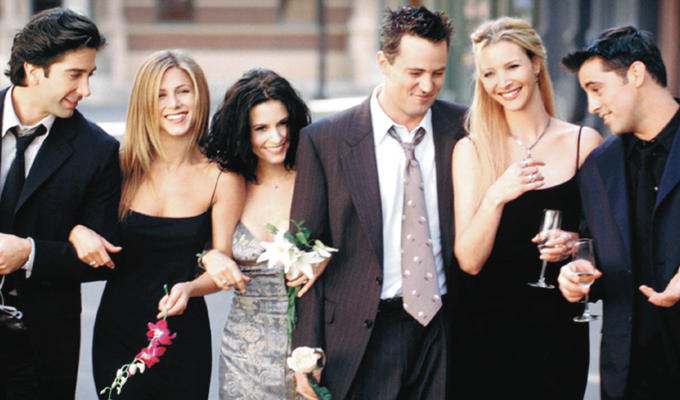 Netflix has Friends over
All ten series of Friends have landed on Netflix in the UK and Ireland.
The streaming service foreshadowed today's release with a tweet yesterday, posting: 'The One with the Show Everyone's Been Asking Us to Add.'
Friends has been available on the service in the US and Canada since 2014, but not this side of the Atlantic.
It originally ran for ten seasons from 1994 to 2004 and made huge stars of its cast David Schwimmer, Jennifer Aniston, Courteney Cox, Matthew Perry, Matt LeBlanc and Lisa Kudrow
Repeats were broadcast on Channel 4 and E4 until 2011, when rights were snapped up by Comedy Central UK. It remains a staple of the digital broadcaster's schedule, typically airing more than seven hours of episodes daily.
Netflix said in a post today: 'If you quit your job and watched eight hours of Friends a day you'd complete it in two weeks. You know what to do.'
The company will also host the second US series of Dirk Gently's Holistic Detective Agency, created by Hitchhikers Guide To The Galaxy author Douglas Adams, from Friday,
Published: 1 Jan 2018
Recent News
What do you think?