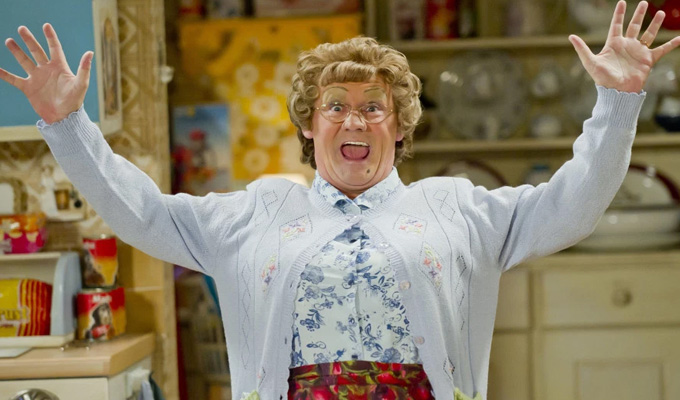 Mrs Brown's Boys: D'Musical
Mrs Brown's Boys is set to become a stage musical.
Creator Brendan O'Carroll has revealed that he is writing a show for his Irish mammy, which will hit the stage in 2019.
He also said that Noddy Holder of Slade, The Script, and new band Picture This to help with the music.
Agnes Brown started on stage and continues to be a touring hit off the back of the BBC One show.
O'Carroll said: 'I'm lucky that everybody in the cast of Mrs Brown already sings — some of them have beautiful voices. And the ones that don't, well one or two will be rapping."
And he said he wanted to take the show on tour rather than have a residency in the West End,
He said: 'I want to take this musical everywhere, and as far away as Oz. With an opening night in Rhyl or Waterford, which are full of friends, before taking it on tour.'
He was speaking as he and other celebrities visited sick children in hospital in Dublin yesterday.
The Christmas episode of Mrs Brown's Boys, which introduces the actor replacing Rory Cowan in the role of Rory, airs on BBC One at 10pm tomorrow.
Published: 24 Dec 2017
Recent News
What do you think?