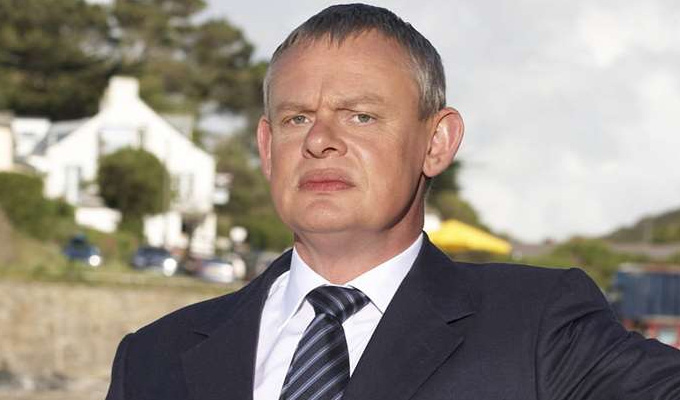 Martin Clunes pilots BBC One sitcom
Martin Clunes is set to star in his first sitcom since the Reggie Perrin remake.
He takes the title role in Warren, a BBC One pilot about an irascible driving instructor.
Filmed in Cardiff this month, Warren is written by stand-up and writer Jimmy Donny Cosgrove and Paul McKenna, who previously created the sitcom Brotherhood on Comedy Central.
Cosgrove previously wrote and starred in a 2015 short film entitled Warren Thompson Driving School, which featured sibling sketch duo Toby's Sarah and Lizzie Daykin.
However, Chortle understands that the sitcom greatly expands Warren's world and introduces many more characters.
The pilot – which is not intended for broadcast – is directed by The Windsors's Adam Miller. The producer is Tom Jordan and executive producer is Helen Williams for Hat Trick Productions.
Clunes, who made his name on Men Behaving Badly, is currently best known for ITV's hit comedy-drama Doc Martin, which has been recommissioned for a ninth series to shoot in 2018.
His last sitcom role was as the lead in the BBC's 2009 contemporary update of The Fall and Rise of Reginald Perrin, which ran for two series.
Clunes is a car enthusiast, but suffers from a degenerative back condition which makes it difficult for him to drive for any length of time. He passed his driving test first time, despite never having taken any lessons.
However, he once lost his licence for a year for drink driving and was suspended for six months in 2012 after accruing 12 points for speeding, leading to him being dropped from an advertising contract with Churchill car insurance.
- by Jay Richardson
Published: 23 Nov 2017
What do you think?