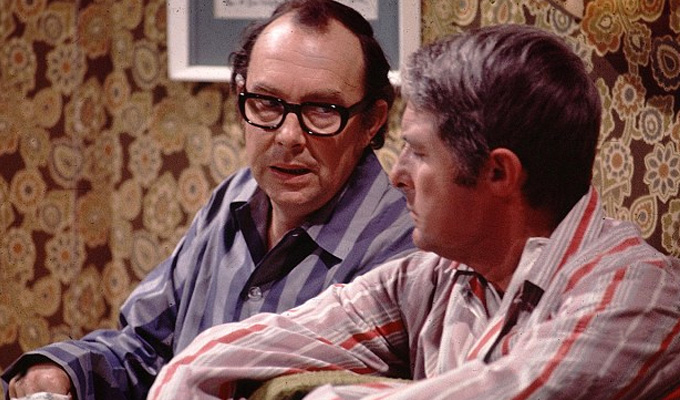 BBC Two to air unseen Morecambe & Wise footage
Unseen footage of Eric Morecambe and Ernie Wise will be screened in a new special on BBC Two this Christmas.
The hour-long programme features home movies of the double act with their wives, friends and colleagues, with the footage combined with new interviews from those who appear in the home movies.
Eric & Ernie's Home Movies is being made by Shiver, the ITV-owned production company which previously made Morecambe & Wise Forever for ITV3.
Executive producer Mark Robinson told Prolific North: 'Eric and Ernie's home movies are a treasure trove. We've become familiar over the decades with so many classic Morecambe and Wise sketches and routines but this gives us the chance to see Eric and Ernie in the way their nearest and dearest knew them.
'The footage shines a light on an era when they were in their 20s and 30s, newly wed, often on the road, and still building up to becoming the legends we all know them as today.
'We are incredibly lucky to be working with the Morecambe & Wise estate on this programme and grateful to them for allowing us access to this private collection.'
Shane Allen, the BBC's controller of comedy commissioning, added: 'This wonderfully preserved home movie footage shines a new light on what a lifelong close and special friendship Eric and Ernie enjoyed.
'It's really moving to see them in their private lives sharing happy times with friends and family. This Christmas marks 40 years since their huge audience special of 1977 and comes just before the 50th anniversary of their first BBC series in 1968.'
Published: 22 Nov 2017
Recent News
What do you think?