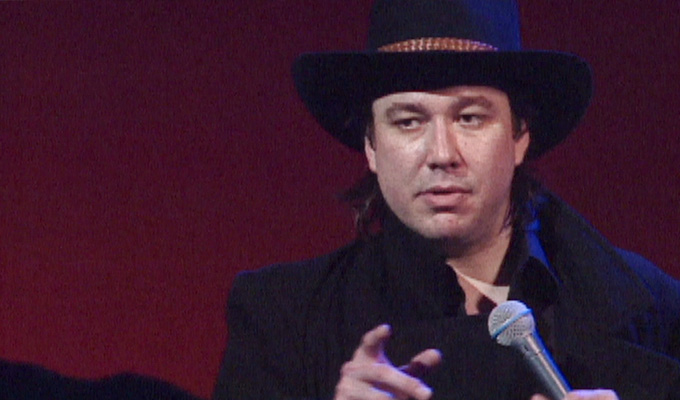 Bill Hicks' Revelations to be released on audio for the first time
Bill Hicks's classic Revelations show will be come out as an audio release for the first time ever next month.
His show – the follow-up to his breakthrough special Relentless – was recorded in London's Dominion Theatre in 1992, as part of a UK tour that took in 15 universities and theatres.
It was taped for Channel 4 and released on DVD and video, but never in the past 25 years has it been commercially available as an audio title.
Now, on November 24, the show will be put out on a double LP vinyl and digital download under the title Revelations: Live in London.
The date is Black Friday – the prime pre-Christmas selling date – on which the organisers of Record Store Day are coordinating the release of 150 vinyl discs in support of independent stores, including , including two 7″ records from Paul McCartney, a double-picture disc of Gorillaz's Humanz, and a 40th anniversary double A side of Queen's We Are The Champions and We Will Rock You.
It is being released by US record label Comedy Dynamics, which previously put out an the Relentless album, recorded at Just For Laughs in Montreal, Rant in E-Minor: Variations and the previously unreleased Arizona Bay Extended.
Hicks died of pancreatic cancer in 1994 at the age of 32.
Click here to preorder the MP3 version of Revelations: Live in London for £7.99.
Published: 20 Oct 2017
What do you think?