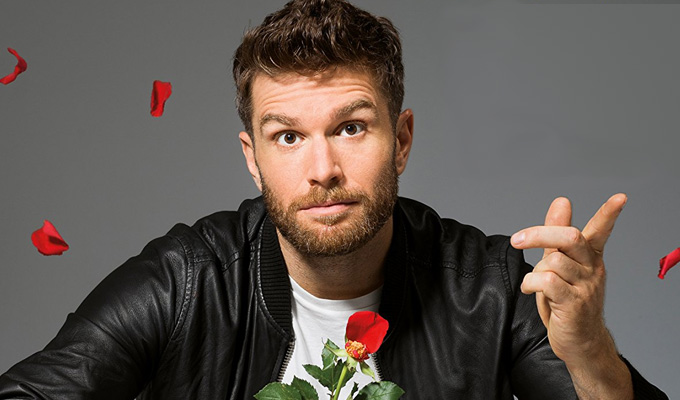 Book deal for Joel Dommett
Joel Dommett has signed a deal for his first book.
It's Not Me, It's Them: Confessions Of A Hopeless Modern Romantic will be published by Headline in February.
It tells of the I'm A Celebrity runner-up's disastrous relationship history, from his teenage desire to lose his virginity to the infamous 'catfishing' experience – when blackmailers tricked him into baring his genitals online. The footage was subsequently leaked.
The blurb for the book sets up as Dommett as a 17-year-old virgin working – for Virgin – determined to find 'the one', and finding her in the first 50 people he sleeps with.
Headline say: 'What follows is a series of disastrous romantic encounters, including carpets mistaken for toilets, futile grand gestures and the catfishing to end all catfishing'
Some of the stories feature in Dommett's stand-up show, and teenage diary entries he mentions on stage will also be included in the book. His tour resumes at the Hammersmith Apollo in West London on Friday. (Dates)
The comic said: 'I'm so excited to have defied my English teachers' expectations and scribed a book that isn't mostly pictures. It will be released on February 8th in time for the sexiest day - Valentine's Day - and it will be the perfect gift for your loved one/lonely crying self.
'I honestly have never worked this hard on anything. Even harder than that time I made a bookshelf in DT with a glue gun. I've almost finished writing it and I really can't wait for you to read it! I've never been more proud of anything and I really loved that bookshelf.'
Dommett – who won this year's Chortle Award for best breakthrough act – tweeted that the book's cover ' perfectly highlights my bad hair day and terrible hip mobility'.
Headline has also just published James Acaster's Classic Scrapes book. (Review)
Click here to preorder It's Not Me, It's Them for £16.99 in hardback.
Published: 11 Sep 2017
What do you think?