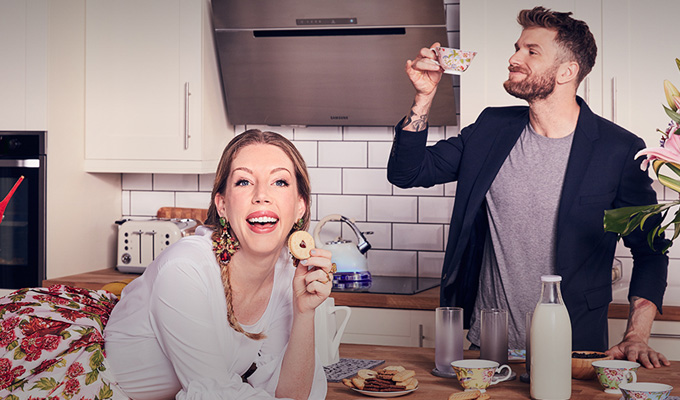 New comedy series with Katherine Ryan and Joel Dommett
Katherine Ryan and Joe Dommett have made a new comedy series – for Samsung.
In The Domestics, Ryan plays a wannabe domestic goddess and Dommett her hapless sidekick.
The trailer for the web series – which launches on YouTube tomorrow – showcase plenty of the electronics giant's products, including a robot vacuum cleaner and a fridge.
It also showcases Dommett's chiselled torso as he appears wearing only jeans and an apron in one scene.
Here's the trailer:
Published: 30 Aug 2017
What do you think?