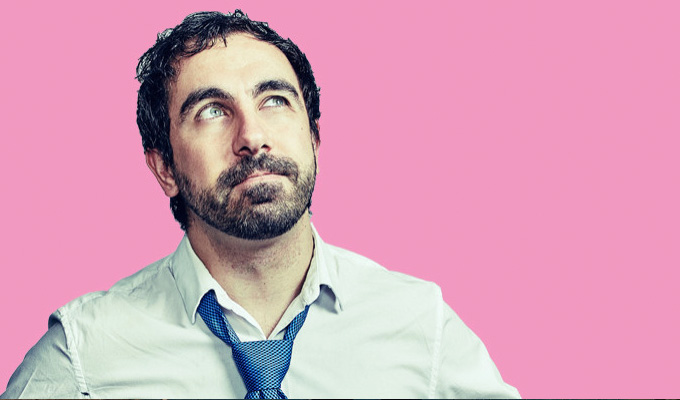 Yianni lands Ozzie TV special
Yianni Agisilaou's Edinburgh Fringe show is to be made into a TV stand-up special for Australia's ABC network.
The show, Pockets Of Equality, is to be one of the episodes in the next season of Comedy Next Gen programmes which highlight emerging Australian talent. Episodes in the first 16-part series, which aired in November, featured the likes of Laura Davis, Rhys Nicholson, Aunty Donna and Nath Valvo.
Pockets of Equality is the tenth solo show from Agisilaou, and offers a take on the double standards society applies to men and women – without, he hopes, being accused of 'mansplaining'.
The TV version is to be filmed at the Albany Theatre in Deptford, South London, on September 9, and tickets, priced £5, are available here.
Other stand-ups to appear in the next season of Next Gen Comedy have not been announced.
Here is our review of an earlier incarnation of the show, when it was called The Un-Pinchable Pink Pen.
Published: 29 Aug 2017
What do you think?