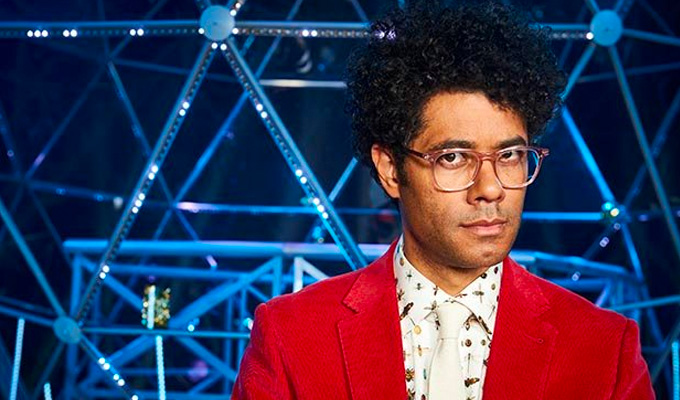 Richard Ayoade writes a new cinema book
Richard Ayoade is writing a new book about movies.
The Grip Of Film is written in the guise of obsessive film buff Gordy LaSure – who is thought to be like 'an Alan Partridge of the film world' – with Ayoade's own voice annotating his thoughts.
Publishers Faber & Faber say: the book is 'an attempt to understand How In Hell Film Works. Why are some films bad, and some films terrible? How come just a handful of films (Titanic, Porky's, Dirty Harry) are any good at all? Gordy'll tell you how and why, and he'll give you a slug of wherefore on the side. And he doesn't shoot from the hip; he shoots from the gut.'
Stephen Fry claimed the volume was 'a work of shimmering, glimmering genius' adding: 'Finally, brilliant critical appraisals of such luminous cinematic masterworks as Road House and Time Cop allow us to see – as if through a mist – just how movies work and how critics have been fooled into valuing such comparatively mediocre and lame effusions as Citizen Kane, The Seventh Seal or It's a Wonderful Life – none of which, Gordy LaSure shows us, match up to the high water mark of the great Seagal, van Damme, Norris, Swayze and Statham achievements.'
Three years ago, Ayoade wrote Ayoade On Ayode: A Cinematic Odyssey, a tongue-in-cheek parody of pretentious film tomes that was also published by Faber.
As well as his work on the IT Crowd, Crystal Maze and Garth Marenghi's Darkplace, Ayoade has adapted and directed Joe Dunthorne's novel Submarine for the screen, and is the co-writer and director of the Kafkaesque film, The Double.
The Grip Of Film by Gordy LaSure is out on October 5. Preorder here, priced £14.99.
Published: 9 Aug 2017
What do you think?