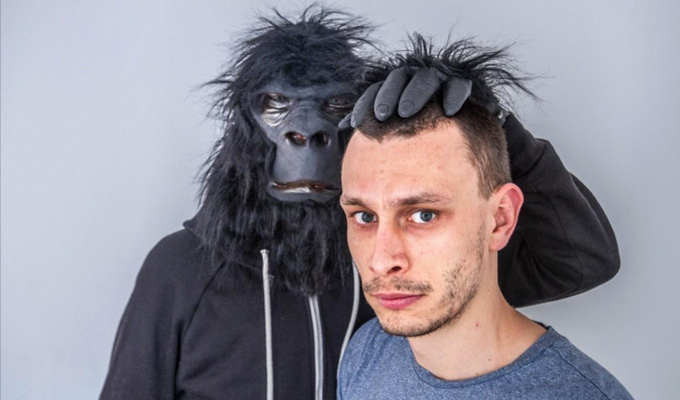 Radio 4 show for Richard Gadd
Richard Gadd has landed his own Radio 4 show, Chortle can reveal.
The as-yet-untitled pilot will feature all new material and a mix of sketch and stand-up from last year's Edinburgh Comedy Award winner.
Recording later this year to air in 2018, the show will go out in the 11pm slot, and involve Gadd reflecting on masculinity and gender roles.
'It's an attempt to tap into Richard Gadd's mind because I believe he is one of the brightest comics out there,' said producer Richard Melvin of Dabster Productions. 'And also really brave, just the subject matter he takes on and the way he performs is second to none.'
'Our challenge is to try to capture some of that magic that he has and put it into a radio show.
'It's sometimes overlooked that Richard is such a fantastic joke writer. We want him to retain that, his rawness, truth and willingness to tackle subjects such as toxic masculinity, the expectations of our roles in our society… we want to retain that essence while keeping it full of jokes.'
As part of his current tour, Gadd, who has just starred in the BBC Two gay persecution drama, Against The Law, will be reprising his award-winning Monkey See Monkey Do show for ten final performances at the Edinburgh Fringe from August 18.
- by Jay Richardson
Published: 3 Aug 2017
Recent News
What do you think?