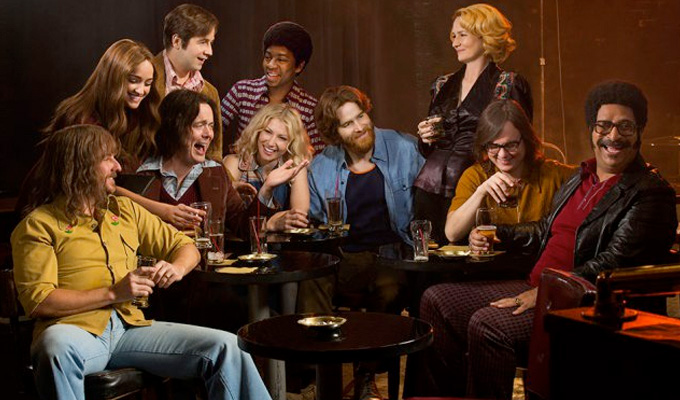 Sky buys I'm Dying Up Here
Sky Atlantic has brought the rights to I'm Dying Up Here – the US drama set in the 1970s Los Angeles stand-up scene.
The series is based on the factual book of the same name by William Knoedelseder, which charted that world where David Letterman, Jay Leno and Richard Pryor first made their mark.
Jim Carrey is an executive producer on the TV series, about 'the inspired, damaged and complicated psyches of a fictional group of stand-ups who live in closets, eat stolen junk food, and bare their souls on stage for the hope of a shot on Johnny Carson'.
Much of the action takes place in a club based on the Comedy Store, with Melissa Leo playing its owner, Goldie, as formidable as the venue's real owner, Mitzi Shore. Other stars include Al Madrigal, Erik Griffin and Ari Graynor as comic and Alfred Molina as a mediocre manager
In the first of ten episodes – which first aired on the Showtime network in the States in June – the dynamic of a group of comics changes when one of them lands the coveted appearance on The Tonight Show.
The series will launch on Sky Atlantic on Wednesday August 16 at 10.10pm.
Published: 31 Jul 2017
Recent News
What do you think?