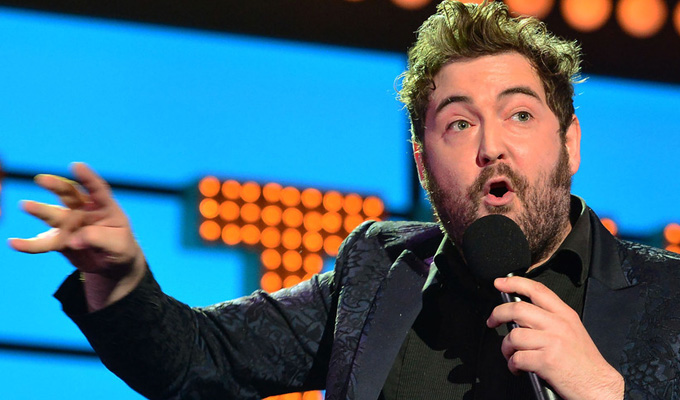 Launch date for Nick Helm's food travel show
TV channel Dave has revealed the launch date of comedy food travelogue Eat Your Heart Out With Nick Helm.

The 16-part series, described as 'a highly personal culinary journey around the UK and Europe', will launch on August 24.

As Chortle first reported in May - when the show was called Comfort Eating -the show will involve the comedian travelling around the UK dining with and interviewing fellow comics, as well as chefs and food experts.

Helm said: 'I've always had a love of people, food and food shows and making this one was deeply personal to me. Not only did I get to meet some of my heroes, but I got to work with and eat with some of my oldest and closest friends, favourite comedians and David Trent.

' I think the team and I have managed to make a show that puts a fresh, funny and entertaining spin on a familiar format whilst at the same time showcasing the joy, passion and personalities that go into creating some of the delicious food that this world has to offer.'

The series has been created by Simon Goodman. Also the executive producer, he says: 'This show is about how there is more to food than just how it looks on Instagram. A great plate of food can unite strangers, reconnect old friends and help people follow their dreams. It's also given Nick Helm a reason to get up in the morning.'
Published: 14 Jul 2017
What do you think?