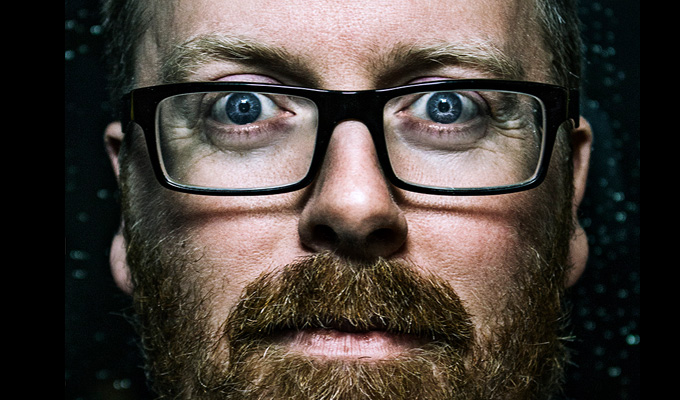 Frankie Boyle's election night comeback
Frankie Boyle is to make his BBC comeback minutes after the polls close at the general election.
His topical new show, Frankie Boyle's New World Order, has been scheduled for 10.30pm on June 8, half an hour after voting stops.
Broadcasters are bound by strict impartiality rules during an election campaign, which will be lifted at 10pm.
BBC Two is taking full advantage of that, scheduling the return of Mock The Week at that time, followed by Boyle's show immediately afterwards.
New World Order follows the success of his iPlayer 'Autopsy' specials about the Scottish referendum, the last general election and the US presidential election.
Like the online programmes, New World Order will feature Sara Pascoe and Katherine Ryan debating the 'bold, and often outrageous, statements' Boyle makes about the week's news.
It is Boyle's first major TV series since Tramadol Night, which caused a ruckus in 2010 over a joke about Katie Price's disabled son.
But BBC Two controller Patrick Holland has played down the potential of any offence, saying: 'Frankie knows that he's going to be working on the BBC and… there are BBC guidelines.'
New World Order and Mock The Week will be going up against Channel 4's Alternative Election, hosted by Jeremy Paxman, David Mitchell and Richard Osman.
That includes an 8 Out Of 10 Cats Does Countdown Election Special at 9.15 - before polls close – and segments involving the Gogglebox stars commenting on the campaign.
Published: 25 May 2017
What do you think?