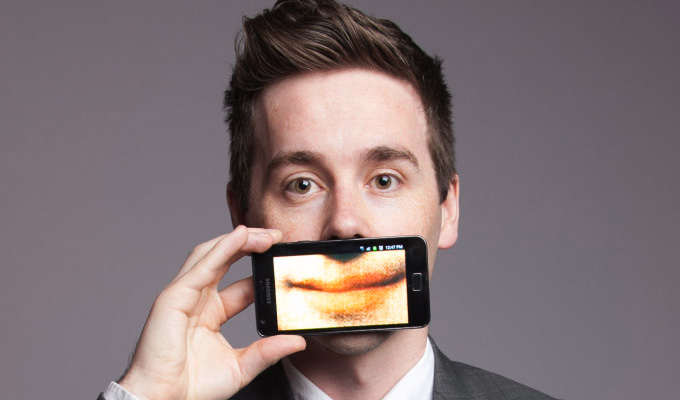 Don't you know the 'Don't You Know Who I Am?' podcast
Don't You Know Who I Am?
Hosted by Australian comedian Josh Earl, pictured, this podcast panel show features four guest comedians battling it out to find who knows what about each other.
The show returned on Thursday for its new series – and 50th episode – with guests Josie Long, Tom Walker, Adam Richard and Matt Stewart. We find out what the answer was when Josie Long did a Buzzfeed quiz asking: 'Which comedian are you?' to who's 'hilarious' engraving backfired,
Listen here.
Bob Monkhouse: The Last Stand
BBC Four repeated this remarkable gig this week, in which the comedy legend entertained an audience of comedians in the intimate basement of the Albany pub in Central London, just before he died.
Over the show his mask of the slick entertainer dropped as he told stories from his long career, was brutally honest about his background and held a fascinating discussion with Mike Yarwood.
The performance remained the stuff of stand-up legend until it aired on Boxing Day last year. We wrote about it here at the time… as it's an absolute must-see for students of comedy.
Watch again here
Standard Issue Podcast
Sarah Millican's online women's magazine may have stopped publishing articles, but the idea of smart, non-superficial content remains in podcast form.
In the latest edition, the comedian and her deputy editor are in conversation with Jessica Hynes, Victoria Coren Mitchell and Diane Morgan. It was recorded at the Leicester Square Theatre last month and you can listen here.
Vir Das: Abroad Understanding
Netflix continues its push towards releasing a stand-up special each week, with one of India's top comics (and that can't hinder the service's push into the subcontinent), Vir Das.
This show mashes up two performances in New York and New Delhi as t Das tackles nationalism, globalism, good food and bad politics. Watch here.
Published: 29 Apr 2017
What do you think?