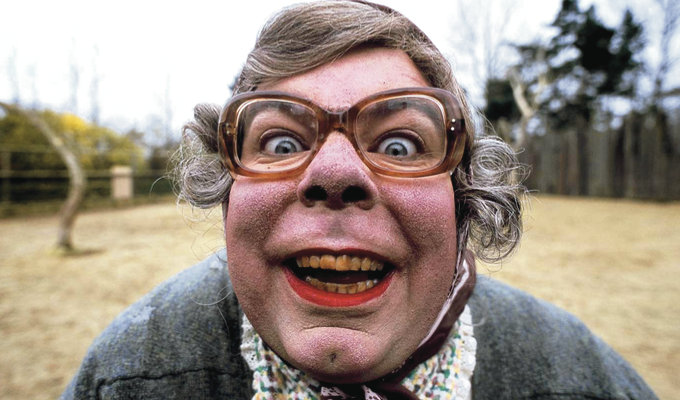 League of Gentlemen reunion moves closer
League Of Gentlemen fans have been given the strongest signal yet that the show will be returning for a reunion episode.
Reports of Mark Gatiss, Reece Shearsmith, Steve Pemberton and Jeremy Dyson reuniting have appeared almost monthly since the team revealed that they discussed plans over lunch in 2014.
But yesterday Gatiss tweeted: 'You may be pleased to know that we're planning a 'League' anniversary special!' Shearsmith added: 'We are indeed.'
The revival will most likely take place in 2019 to mark 20 years since their TV show debuted, following success on the live circuit and on Radio 4. Although the show ran for just three series it was hugely influential, and spawned a 2005 film.
The team have remained in touch since then and in 2010, a one-off radio show, The League of Gentlemen's Ghost Chase, was broadcast for Halloween – a documentary in which they spent a night at The Ancient Ram Inn, reputedly the most haunted hotel in Britain. And they again reunited to perform some of their old sketches at a London charity gig in 2013.
In interviews, the comics have frequently spoken about a reunion.
In February, Pemberton said: 'This year we will get together and see what flies... We always talk about it. [2019] is 20 years since it was on the telly. But 2017 is actually when we did the radio series.'
He has recently been filming the fourth series of Inside No 9 with Shearsmith, which is scheduled to air next year.
Gatiss has been working on Doctor Who and Sherlock while Dyson's most recent role has been script editing Tracey Ullman's Show for BBC One. A movie version of the stage show he created with Andy Nyman, Ghost Stories, is also set to be released later this year with a cast that includes Martin Freeman, Paul Whitehouse and Nathan Barley star Nicholas Burns.
Published: 23 Apr 2017
What do you think?