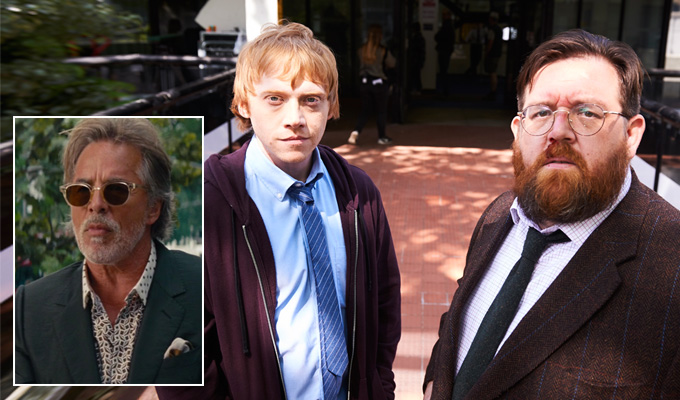 Rupert Grint's Sky Atlantic comedy Sick Note gets a second series
Sky Atlantic has ordered a second series of the Rupert Grint comedy Sick Note before the first has even aired.
In the show, the Harry Potter star plays Daniel Glass, a compulsive liar stuck in a failing relationship and a dead-end job, who's persecuted by his malicious boss, played by Miami Vice's Don Johnson.
Nick Frost also stars as the incompetent doctor who misdiagnoses Daniel with oesophageal cancer and then aids him in the pretence of his illness, even though his patient's life dramatically improves when everyone assumes he's going to die.
The original six episodes, including a one hour introductory special, are due to air later this year, as the second series goes into production.
Written by James Serafinowicz and Nat Saunders and directed by Upstart Crow's Matt Lipsey, Sick Note also features Daniel Rigby and Superbob's Camilla Beeput in supporting roles.
Comedy Bang Bang's Scott Aukerman also worked with Serafinowicz and Saunders on developing the show, which is produced by Sarah Fraser for David Walliams and Miranda Hart's production company King Bert.
Speaking when the first series was announced, executive producer Jo Sargent said: 'Nat and James have done a brilliant job creating an enticing and funny hook, and I look forward to our stellar cast bringing their hilarious scripts to life.'
By Jay Richardson
Published: 11 Apr 2017