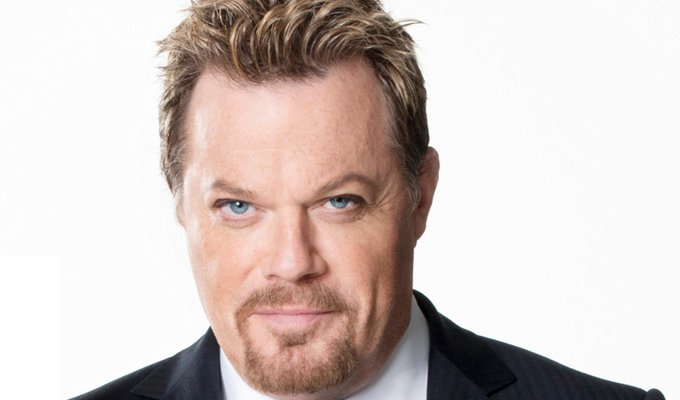 Eddie Izzard pulls out of Palestine Marathon
Eddie Izzard dropped out of today's Palestine Marathon amid protests over his gig in Israel last night.
His publicist insisted he had not been banned from the event, despite reports in some media, but decided not to stoke the controversy.
The comedian said: 'As someone who was born in Adan in Yemen, I took political advice before deciding to perform a show in Tel Aviv.
'I came to the conclusion that as there are many different feelings on this subject and that if I was trying to be balanced, I should do something in Israel and something in the Occupied Palestinian Territories as well.
'So, as someone who is well known for my comedy and my marathon running, I decided to perform the show in Tel Aviv and also run the Palestine Marathon in Bethlehem.
'I have now performed my show in Tel Aviv but even though the Palestinian Authority are allowing me to run in the Palestine Marathon, others do not want me to run.
'All I wanted to do was to try and bring a little extra focus to the Palestine Marathon and to the situation there. But if they would rather I didn't, I'm fine with that. But good luck to all the runners and I hope they run great marathons.'
Among those who did not want Izzard to run the race through Bethlehem were its former organisers, Right To Movement, who said: 'We refuse to be used as a fig leaf to cover up Izzard's whitewashing of Israel's occupation and apartheid.'
And the Ramallah-based Palestinian Campaign for the Cultural and Academic Boycott of Israel accused Izzard of attempting an unconvincing 'balancing act'. saying: ''Eddie Izzard is not welcome in the Palestine marathon after he has crossed our boycott picket line. Today, performing in Tel Aviv is equivalent to performing in Sun City [South Africa] during the time of apartheid.'
Before his withdrawal, Izzard gave a statement saying that taking part in the marathon was a 'proactive' move towards his belief in a two-state solution to the Middle East crisis.
Protestors from Artists for Palestine previously targeted Izzard's show at the Soho Theatre in London, handing out leaflets to fans who attended.
In a statement over the marathon row, they said: ' 'It's hard to believe that someone as politically aware as Eddie Izzard should imagine he could get away with this. He should know as well as anyone that you can't hunt with the hounds and run with the hare – particularly when the hare in this case is the squeezed and besieged Palestinian population, under illegal military occupation by Israel.'
The comic, who has indicated he wants to stand as a Labour MP or London Mayor, performed gigs for the South African anti-apartheid movement in the 1980s and ran 27 marathons in 27 days last year to honour the 27 years Nelson Mandela spent in prison
Published: 31 Mar 2017
Recent News
What do you think?