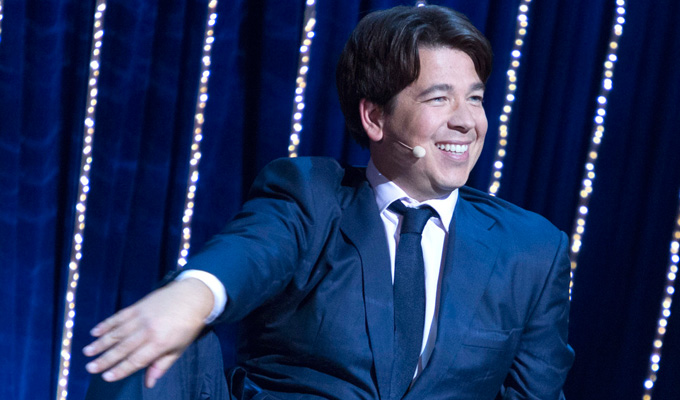 Did the Oscars rip off Michael McIntyre?
The producers of the Oscars have been accused of ripping off Michael McIntyre's Big Show.
During last night's ceremony, an unsuspecting tour group suddenly found themselves in the middle of Hollywood's biggest night, when they were led through a door and into the Dolby Theatre auditorium.
But British viewers were quick to point out similarities between the stunt and the the Unexpected Star of the Show segment from McIntyre's BBC One show
Here is Jimmy Kimmel welcoming the tour group to the theatre:
And here's McIntyre surprising an choir of NHS nurses during his last Christmas show:
Here's some of the reaction from viewers who spotted the similarity:
Most US audiences don't know, but this bit just reminded me of Michael McIntyre's Big Show Send To All. #Oscars

— Jason McKenney (@jjman920) February 27, 2017
So the #Oscars2017 have taken inspiration from Michael McIntyre's Unexpected Star of the Show! #bizarre #garystoletheshow @McInTweet

— Helen Wale (@hells_bells_10) February 27, 2017
They've stolen this idea from the Michael McIntyre show! #Oscars

— Rapunzel Rapunzel (@rapunzelrobot) February 27, 2017
Some viewers also thought Kimmel's use of a mobile phone on stage was similar to McIntyre's Send To All Segment. But while the UK comic texts people from a celebrity guest's hone, Kimmell composed a tweet to Donald Trump – but stopped short of sending it.
• McIntyre had to forego his usual skipping on stage last night, as he appeared with his foot in a special support boot. He limped on to the stage of the Adelphi Theatre, where he was part of a star-studded benefit for Royal Brompton and Harefield Hospitals, having fractured a bone playing football.
Published: 27 Feb 2017
What do you think?