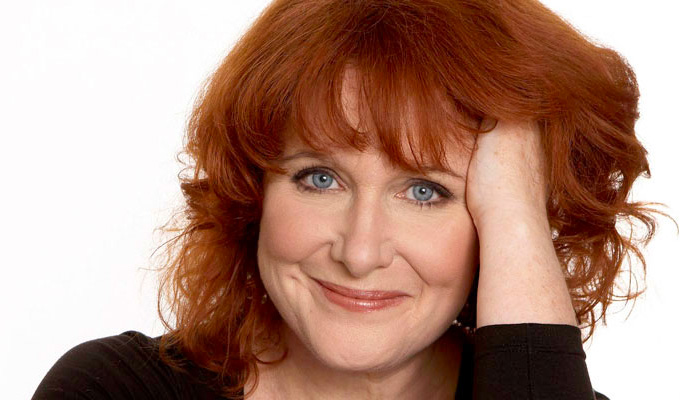 Jan Ravens pilots Theresa May comedy
Jan Ravens is piloting a possible Radio 4 comedy about the private life of Theresa May.
The impressionist, who has mimicked the Prime Minister on Dead Ringers and online, is planning a 15-minute sitcom about the home life at No 10.
She tells today's Mail on Sunday: 'The idea is based on them in the Downing Street flat when they kick off their shoes. We will want the script to concentrate on the main issues of the week but couched in a domestic situation. Maybe we'll have Theresa going to choir practice or a book club.'
The role of Philip May has not yet been cast, but Paul McGann, David Morrissey and Alexei Sayle have been touted.
It wouldn't be the first time a Prime Ministerial consort has been used for satire. John Wells played Denis Thatcher in the stage play, and TV one-off, Anyone for Denis?, based on Private Eye's Dear Bill letters. The magazine previously ran the imagined Mrs. Wilson's Diary, purportedly from Harold Wilson's wife Mary.
The BBC says Ravens's show is in the early stages of development. A Radio 4 spokesperson said: 'Radio 4 has not been approached about this project. If it were offered to us, it would be considered along with hundreds of other programme ideas as part of the usual commissioning process.'
Published: 29 Jan 2017
Recent News
What do you think?