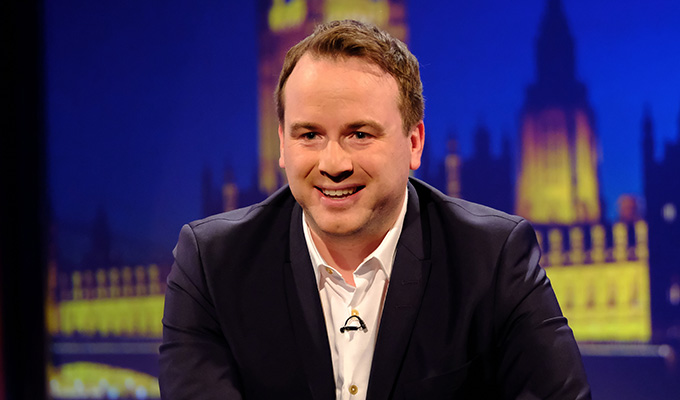 Dave gives Matt Forde another spin
Dave has commissioned a second series of its political comedy show Unspun With Matt Forde.
Six new hour-long episodes will air from March, with comics Andy Zaltzman and Phil Wang returning as correspondents.
House band MP4, made up of serving and former politicians, will also be back – and as before the show will be recorded the day before transmission.
The first series, which aired in the autumn, rated below the channel's 283,000 average for its 10pm Wednesday slot, with the first episode getting 200,000 and the second 178,000.
But broadcaster UKTV points to the 'strong profile' of its demographic, with almost a third of viewers aged 16 to 34 and 66 per cent in the better-off ABC1 bracket.
Richard Watsham, director of commissioning, said: 'At a time of increasing political uncertainty, Matt Forde's brilliant brand of political comedy is more important than ever. There's not enough satire around right now, so I'm delighted to be continuing to stretch Dave's output with a second series of Unspun.'
And Steve North, general manager for Dave, added: 'We are very proud of the series and the brilliant way it's helped Dave build its reputation for contemporary and topical commissioning. Matt gives the channel a platform to be current and unique, and with such a rich mix of political faux pas it's only right Matt has a chance to do what he does best and call those responsible out.'
The series will air on Dave from Wednesday March 1 and be made by Avalon Television.
Published: 25 Jan 2017
Recent News
What do you think?