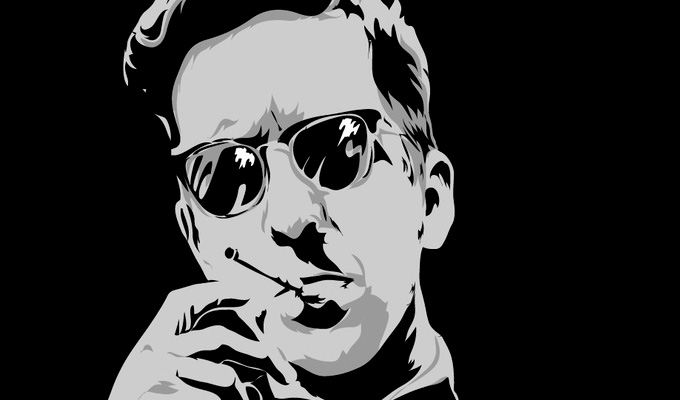 Check out the Tokyo Hotel...
This week's best comedy shows on demand.
The Tokyo Hotel
Comedian Ben Russell's atmospheric and surreal show, set in a louche jazz era hotel, gathered some traction at the Edinburgh Fringe and Melbourne International Comedy Festivals in 2015, for its odd character portraits, all performed by himself. Now it's been made into an eight-part serial podcast by Australian broadcaster ABC, and released for free on iTunes. With an atmospheric soundscape and absurdities such as Werner Herzog as a lift operator, it's something of a trippy flight of fantasy. Listen here
2016: Year Friends
This web series hasn't had the traction you might expect given its pedigree. It's created by Liam Williams and Daran Johnson – whose alternative panto Ricky Whittington And His Cat is doing great things in London – and also stars Al Roberts, Ellie White, Jamie Demetriou and Natasia Demetriou. Yet the October instalment, for example, has just over 1,000 views. The final episode, guest starring Mathew Baynton, Arnab Chanda, Alex MacKeith, Matilda Wnek, Rory Mullarkey, Tessa Coatesa and Kieran Hodgson is out now:
Garfunkel and Oates: Trying to be Special
The quirky American musical comedy double act's first special is up on Netflix… although the show is actually built on the premise that they are trying to raise enough money to make their own comedy special. Watch it here. If you don't have Netflix you can rent it on Vimeo for £3.99 here
Still Loving Thy Neighbour?
In this Radio 4 documentary, still lurking in iTunes, Mark Hodkinson revisits the controversial sitcom, almost 45 years after it was last shown on TV. Love Thy Neighbour ran for 54 episodes from 1972, dealing with the relatively new issue of black immigration – but it was accused of fomenting prejudices more than mocking them. Listen here.
Published: 31 Dec 2016
What do you think?