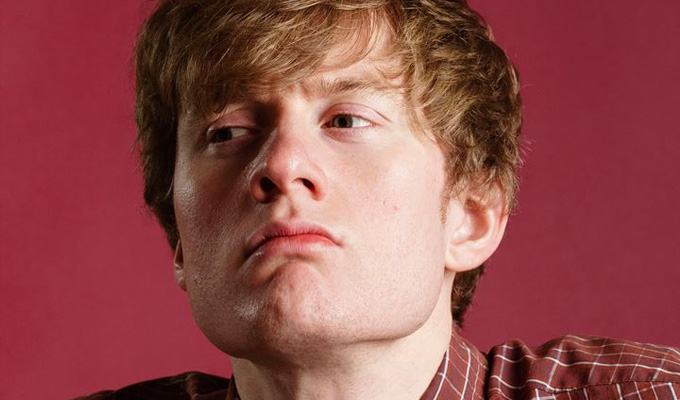 James Acaster writes his first book
James Acaster is writing a collection of self-deprecating comic anecdotes, entitled James Acaster's Classic Scrapes.
The book – Acaster's first – will be published in August and feature anecdotes he told in the slot of the same name on Josh Widdicombe's XFM radio show, as well as some new stories.
Publishers Headline say: 'Unfortunately for James, fame and critical acclaim haven't prevented him from ending up in a breathtaking amount of farcical misadventures. From having to hide in a bush outside Basingstoke station overnight wearing a bright red dress, to drunkenly incurring the wrath of night bus lads, to being the only person in history to get "cabbaged" by a child, James apparently lives his life in a perpetual sitcom.'
Acaster, who has been nominated for the Edinburgh Comedy Award five times in a row, said: 'I have lived an extremely blessed life save for enough awful/stupid experiences to fill a book with and so I thought it only fair to fill a book with them.
'Even if you don't find this book amusing then I hope you can at least use it to help navigate you through this life as it flags up what not to do at every single turn. In the same way that it is important that we document the mistakes of history so we do not make those same mistakes again, it has been important for me to write my personal scrapes down so that I stand even the slightest chance of not ruining my entire life one day.'
Headline's Richard Roper acquired world rights to the book from Acaster's agent, Chris Lander at Phil McIntyre Management.
Roper said: 'James is one of the most exciting names in comedy right now, and I am exceptionally pleased that he will be delving into the collection of ridiculous stories from his sitcom-style life for our reading pleasure.'
Click here to preorder the book.
And here is one of the anecdotes from Widdicombe's show
Published: 23 Dec 2016
What do you think?