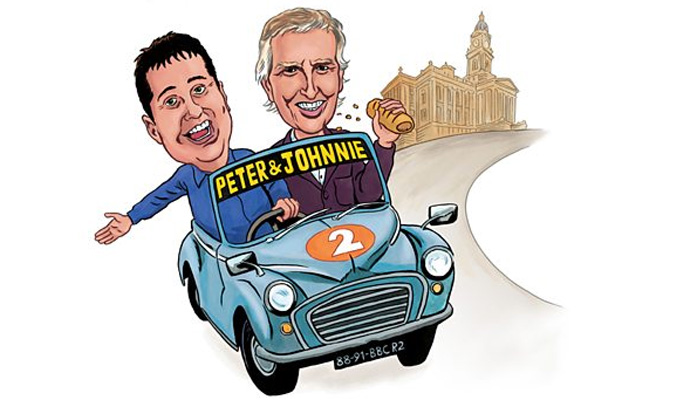 Peter Kay car shares with Johnnie Walker
Radio 2 is to dedicate two hours to Peter Kay this Christmas.
The comedian will chat to Johnnie Walker in the special programme – and in a nod to Kay's BBC One hit, Car Share, the pair will drive around Bolton as they talk about their careers and music.
The interview came about as Kay is a fan of Walker's Radio 2 work, especially Sounds Of The 70s. And the comic insisted that the broadcaster share his stories and favourite tracks, too.
Kay said: 'I wrote to Johnnie because I've always listened to him - all my life. I love Sounds of the 70s and I just feel that if you like somebody, you should let them know – life's too short – so I wrote to him and then we had a phone chat.
'Johnnie said "why don't we do an interview?" and suggested we could maybe record it in an actual car on the move, in a similar style to Car Share?' I thought that'd be a great idea brilliant, just a nice drive, a nice chat.
'I said, "Listen, let's not make it all about me. You're an interesting man. Let's have your story or stories or anecdotes.'
Johnnie added: 'Peter contacted me saying that he was a fan of the show - which was lovely to hear as I'm such a huge fan of his. You can tell he loves radio from the radio station Forever FM that he created for BBC One's Car Share. The station was a big part of the show.
'We had a lot of fun on the drive, as you can hear from all the laughter.'
The programme will air on Friday December 30 at 5pm. Here is a preview:
Published: 30 Nov 2016
What do you think?