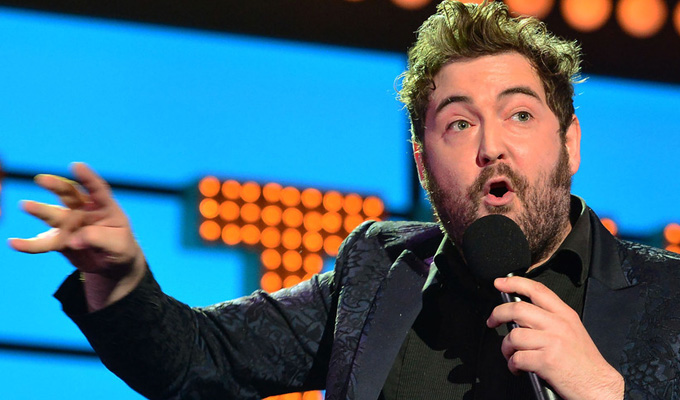 Nick Helm joins tech millionaire comedy
Nick Helm and Jonny Sweet are to star in Channel 4's new comedy show about young tech millionaires.
Horrible Histories star Jim Howick and Samuel Anderson, who played Clara Oswald's boyfriend Danny Pink in Doctor Who, complete the core cast of Loaded.
As Chortle reported in January, the show revolves around four thirtysomething men who sell their start-up video game company Idyl Hands for £246million. The transformation is described as 'a raging hurricane of money, excess and millionaire's guilt', as the money puts their friendship to the test.
Helm plays an eccentric artist called Watto, in recovery from years of drug and alcohol use, who created the visual look of their hit game, and who is prone to extravagantly expensive splurges with his newfound wealth.
Sweet plays Ewan, a shy, awkward and physically vulnerable coder. Howick's fretful character Josh is described as the moral compass of the group, while Anderson's Leon is the persuasive business brain behind the company.
Premium American broadcaster AMC has now come on board, too, and its president Joel Stillerman said: 'A smart and somewhat light-hearted look at All of the Things that can go wrong when you're suddenly very, very rich; and very, very young felt like a perfect show for our times.'
And perhaps with an eye to the American audience, executive producers Kate Norrish and Polly Leys described Loaded as 'like Downtown Abbey with nerds'. They added: "It is a fresh, funny and pertinent take on four friends trying to cling on to the slats of their friendship in the eye of a hurricane of money and excess – and with this cast, it's going to be a hell of a ride.'
US actress Mary McCormack, who played Deputy National Security Adviser Kate Harper in The West Wing, also has a lead role in the show as a ruthless executive at the company that bought Idyl Hands.
Loaded is based on an Israeli series called Mesudarim, created by Muli Segev and Assaf Hare, and is being rewritten by Fresh Meat and Peep Show writer Jon Brown, who called it 'a rollercoaster of pain and mistrust and confusion and guilt and isolation'.
The first three episodes will be helmed by Moone Boy and Raised By Wolves director Ian Fitzgibbon.
Production is due to start next month, and the show is due to launch on Channel 4 and AMC next year.
Published: 26 Oct 2016
What do you think?