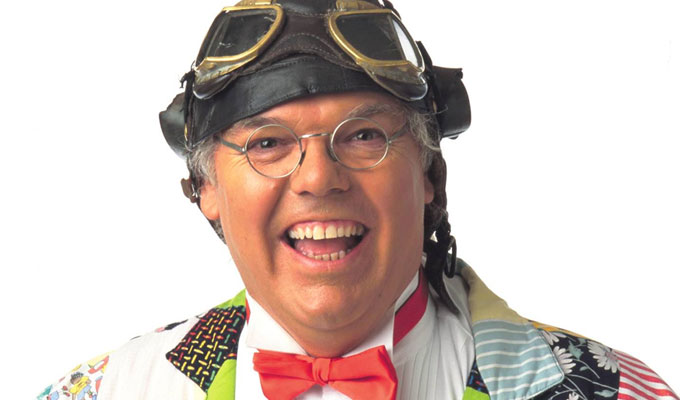 How class plays its part in offensive comedy
Your reaction to offensive jokes – whether enjoying them or taking umbrage at them – helps you feel a sense of belonging with your social group.
That was one conclusion of an academic conference last night that looked at the effects of class in offensive comedy.
Leon Hunt, a senior lecturer in TV and film studies at Brunel University, said the for audience of whatever class, the enjoyment of transgressive comedy doesn't come from being offended – as that by definition is not enjoyable – but in 'imaging other people being offended'. That means the comedy audience are bonding against other people either because they are 'too PC' or not 'sophisticated' enough to understand a joke.
He also raised the question of audiences 'enjoying offensive comedy in the right way' – meaning they understand the irony or satirical purpose behind it – and cited research which found that offensive comedy 'is more likely to be defended if its purveyors and perceived audiences can be imagined to be sophisticated, educated and discerning': middle-class, in other words.
However, on the other end of the spectrum, he said there was a sense of community among fans of Roy Chubby Brown, which he defined as 'togetherness through offensiveness'.
Acknowledging that the comic appealed to the 'declining, abandoned, stranded-by-change, hope-starved white English North', Hunt quoted previous research from academic Andy Medhurst who said that Brown's comedy 'offers its white working-class English audiences a welcome. A place of refuge; a sense of belonging, a space that is similarly warmly familiar to those whose faces fit and ferociously unforgiving to those whose faces do not.'
But Hunt said the distinction was not always clear-cut, naming Jerry Sadowitz as 'a difficult comedian to define' sitting uncomfortably between old-school racist comedians and middle-class irony, defended by Stewart Lee as he portrays himself as being at the bottom of the social heap. 'The real difference is is the audience,' Hunt said. 'Between playing the Leicester Square Theatre and seaside piers.'
Gislende Kuipers, professor of cultural sociology at the University of Amsterdam, said comedy could be categorised along two axes of a graph. The first divided between what she called 'sociable' humour and 'intelligent' humour.
The first she defined as a cheerful, exuberant and teasing comedy more usually associated with the working class, and which eschewed meanness. The latter is based on clever, ironic, and critical humour that preferred the complex over the predictable.
The second axis was between civilised humour – sophisticated, slick and meaningful wit that didn't go all-out to offend – and hard humour, based on transgressive, politically incorrect jokes that thrived on shock. She said this divide was more about age, finding that older people tended to prefer the former and young people (apparently despite their reputation for heightened sensitivities) preferring the latter.
She said the greatest offence normally came when the more brutal form of 'hard' comedy was embraced by the 'non-highbrow elite' or when the political intent was muddied: such as Islamophobic cartoons printed by Charlie Hebdo.
Both comedian James Meehan and Mark Boosey of the British Comedy Guide raised a different issue, saying comedy has a middle-class bias – both in the industry side of TV executives and talent-spotters, and among comedians since they needed financial support to be able to serve time on the unpaid open-mic circuit.
However both cited the success of working-class comedy; Boosey pointing out that all five of the top-rated TV comedies last year had such sensibilities - Mrs Brown's Boys, Still Open All Hours, Peter Kay's Car Share, Benidorm and Birds Of A Feather
And Meehan – who was brought up by a single parent on benefits in Leyland, Lancashire – cited the success of working-class comics such as Micky Flanagan, Jason Manford and John Bishop as proof that the live circuit - if not TV - was a meritocracy (although Bishop had a well-paid job as a pharmaceutical rep before going into comedy, even though his roots are working-class)
Meehan told an anecdote about fellow comedian Stephen Bailey auditioning at the BBC for a job fronting documentaries. When asked what he could offer that was different from other comics, Bailey said: 'Well, I'm working class…' Only to be told by the executive: 'Sorry we've already got one of them.' 'They meant Stacey Dooley,' Meehan said. 'Do they now have a quota of only one working-class person per channel?'
He also took issue with the assumption that working-class people 'don't understand clever comedy' adding: 'find Mrs Browns Boys an offensive stereotype of people from my background. I don't know anyone like that - even though half of my of my family are from the same town as [show creator] Brendon O'Carroll.'
Meehan, who is also a member of sketch group Gein's Family Gift Shop, complained how working-class people were always portrayed 'as idiots or salt-of-the-earth Ken Loach extras', and said that middle-class audiences would make assumptions that he was 'going to be racist or homophobic' based on his accent alone. 'I've had people leave gigs when I've spoken about immigration, as they assume I'm going to be racist,' he said.
He canvassed opinion from fellow comedians ahead of his appearance at yesterday's Class, Comedy and Offence seminar at Brunel University, staged by the Centre for Comedy Studies Research, and said that Janice Connolly, who performs in character as Mrs Barbara Nice, best summed up the appeal of working-class comedians.
'We talk the language of the majority,' she said. 'And we use humour on a daily basis to cheer up shitty jobs and rainy holidays in caravans.'
Published: 13 Oct 2016
Recent News
What do you think?