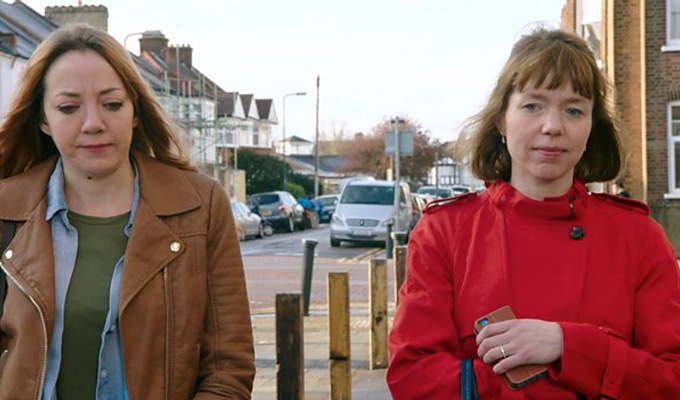 BBC picks up Porridge and Motherland
The BBC is to make full series of the revived Porridge; Sharon Horgan and Graham Linehan's Motherland and Tim Renkow's A Brief History Of Tim.
All three were piloted as part of the BBC's recent sitcom series, and now BBC comedy chief Shane Allen has confirmed they are the shows which will be picked up.
The rebooted Porridge featured Kevin Bishop as Fletch, the grandson of Ronnie Barker's original lag, locked up for cyber crime.
It was written by the original creators Ian La Frenais and Dick Clement, and attracted 5.4 million viewers if catch-up viewing is counted.
Allan said: 'With Porridge we have two writing legends putting a modern spin on their masterpiece, proving that their fingers are very much still on the comedy pulse.'
It is returning as a six-part series for BBC One in 2017, Our review of the pilot is here.
Motherland, which also counts Holly Walsh and Linehan's wife Helen as writers, was probably the best-received episodes of the season. It starred Diane Morgan and Anna Maxwell Martin as struggling new mums and attracted a consolidated audience of 2 million viewers.
It will return to BBC Two for a six-part series. Our original review is here.
Horgan said: 'I am thrilled and relieved to have finally found a good use for my 13 years of mothering. Apologies in advance to the brave women and men of the school run.'
Linehan added: 'This is a world that seems to be brimming with comic possibilities and yet somehow under-explored, and I can't think of better people, behind the cameras and in front of them, to be doing it with.'
Finally, A Brief History Of Tim, written by and starring Tim Renkow, will return to BBC Three with four episodes, extended to 22 minutes.
Airing in the online channel's Comedy Feeds strand, the show is based on the comedian's stand-up material about how he deliberately uses his cerebral palsy to make people feel uncomfortable. Review.
Renkow said: 'I'm very excited to be working with the BBC. I just hope I can beat my old employment record of two days.'
Allen said: 'Cerebral palsy could have looked so worthy but there was nothing of a box-tick about that commission. It's got a really strong sense of authorship and is uncompromising.
'It walks the tightrope of where the line is drawn for comedy.'
Of the sitcom series as a whole, Allen added: 'The Landmark Sitcom Season was a big, celebratory moment for BBC comedy and signalled our unrivalled commitment to the art form. The audience reaction has been overwhelming, with well over 50 million viewers tuning in across the run.
But he told trade magazine Broadcast: 'I was a little bit annoyed that people just focused on the revival stuff because there was a lot of new-blood stuff – six comedy feeds and five pilots. When you go near a classic, it's a bit like doing a cover version of a song, everyone's going to have an opinion because they love it so much.'
He added that the season would return in 2017.
The other pilots aired during the season were Meet The Coopers, an Outnumbered-style sitcom about a family of foster children; Home From Home starring Johnny Vegas; Our Ex Wife with Robert Webb coming out of a bitter divorce; and We The Jury, written by James Acaster.
Goodnight Sweetheart and Are You Being Served? were also revisited while Hyacinth Bucket's roots were the subject of Keeping Up Appearances prequel Young Hyacinth, starring Kerry Howard.
The other Comedy Feeds were Fail, featuring Will Merrick; Limbo, written by Lucien Young and Joe Parham; Man Like Mobeen, written by Guz Khan and Andy Milligan; Pumped, written by Stewart Thomson and The JPD3 Show, from the creators and stars of Mandem On The Wall.
Published: 6 Oct 2016
What do you think?