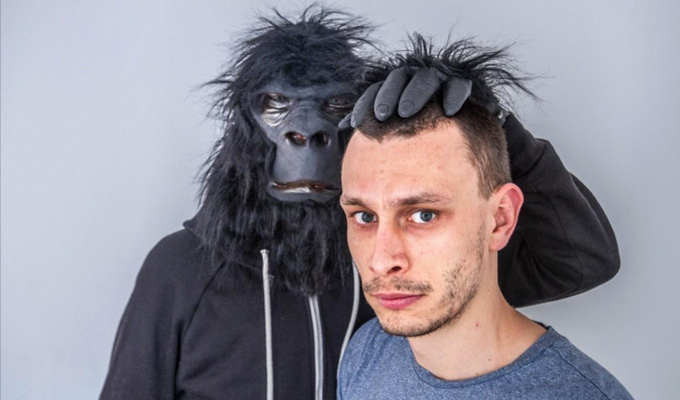 Richard Gadd scoops Edinburgh Comedy Award
Richard Gadd has won this year's Edinburgh Comedy Award for a show about being the victim of sexual assault.
Welling up with emotion as he collected he award, he said: 'The darkness that came over me... this goes in some way to getting that back.
'I've been to Edinburgh for several years and never quite pushed through - but I've never been surrounded by the love I've been surrounded by this festival Thank you to my parents... I'm a complicated person if I wasn't born into such a liberal family I would have felt so much shame.'
And he told five-times nominee James Acaster, who missed out again: "You don't need awards to prove you're the best in the country, my friend.'
In an interview earlier this week, he said: 'I've been thinking about writing this show for years, but I always postponed it because there's something about writing things down that makes it very real. I never believed I was going to do this. This is the most truthful thing I've ever done.'
'I was very down on my life, very ashamed. I punished myself so much and my self-esteem was so low.
'I was always worried what people would think and that they would judge – but nobody gave a shit. I mean, they cared, but they didn't think less of me for it.'
In the emotion of collecting his prize, Gadd accidentally thanked old sponsors Fosters, not the new one, lastminute.com
Making it a double for Scottish comics, best newcomer went to  Scott Gibson
He said: 'I have no idea what to say. A massive thank you to all at the Gilded Balloon... those guys have been incredible. They've helped me with everything.
'Sometimes in Scotland we think we're not part of the Fringe, bizarrely. Hopefully this will show we can be here and tell our stories. It's a privilege to be part of it.' 
The panel prize for encapsulating the spirit of the Fringe went to Iraq Out & Loud – the project in which 1,444 comedians and members of the public read the Chilcot Report from cover-to-cover, 24 hours a day. It took 284 hours and 45 minutes.
Promoter Bob Slayer said comedian  Boothby Graffoe rang him 10 days before the Fringe with the idea, but as the comic  vowed 'never to come back to his cesspit' of a festival, Slayer had to do it himself.'
He later added: 'Iraq Out & Loud could only happen because of the over a thousand people who took part, turned up, and made it happen. This prize is a recognition of that incredible group effort, and we hope the Fringe has been just the beginning of the project.'
Executive producer Omid Djalili added: ''It's an award for the comedy industry because we won't take bullshit.'
'Nobody is more idiotic or crazy enough to put this through than Bob Slayer.'
The prize money is £10,000 for Best Show, with £5,000 each for the Best Newcomer and the Panel Prize winner.
The other main award nominees were Al Porter, Randy, James Acaster, Kieran Hodgson, Nish Kumar, Richard Gadd, Tom Ballard and Zoe Coombs Marr.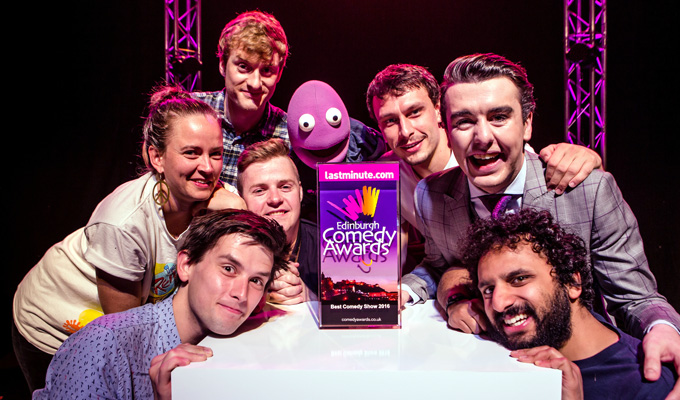 And for best newcomer: Bilal Zafar, Brennan Reece, Jayde Adams, Michelle Wolf and Nath Valvo.
This year's panel is chaired by Alice Jones, the arts editor of i, and comprises Times comedy critic Dominic Maxwell,  BBC comedy editor Sam Michell, assistant Channel 4 comedy editor  Laura Riseam, Scotsman writer  Claire Smith, ITV commissioning editor  Saskia Schuster, Melbourne International Comedy Festival artistic director Susan Provan and public competition winners Jim Johnsone, Niki di Palma and Sam Haslam
Published: 27 Aug 2016
What do you think?